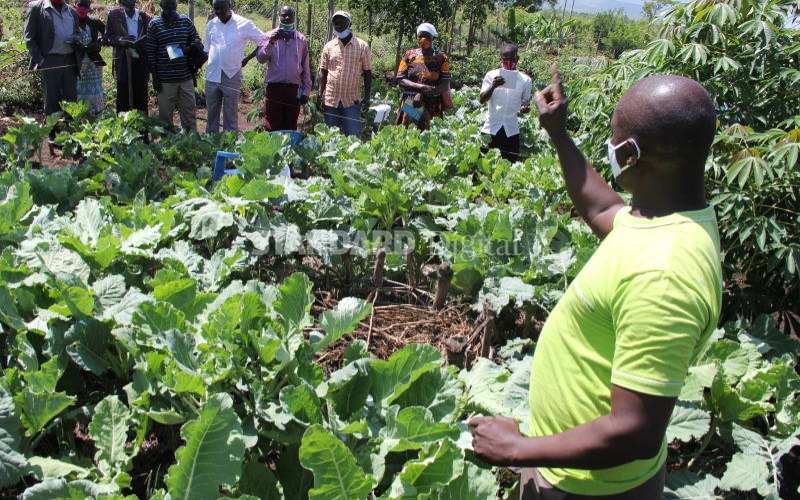 As the New Year begins, there are several key evaluations to consider as a farmer. Today, I will share key strategies for successful farming in the year 2021.
1. Quest for new information
To succeed as a farmer, have a lifelong commitment to learning and skill development. Commit to attend farming courses, field days, farm shows and exhibitions, conferences and webinars.
This will keep your mind fresh. You will stay current with new ideas and ways of farming. Do a self-assessment of the skills you and your team have and how they are addressing the current and future needs of the farm enterprise.
With this information, a skill development plan can be created and incorporated in your business plan.
2. Develop and implement the business plan
To succeed this year as a farmer, you need to write a business plan, implement it and make periodic reviews. Most farmers often say they have a plan in the head which is not helpful at all. But, writing a plan provokes key conversation about the future of the farm including roles of team members. The plan would provide a strong sense of direction which is a road map to success.
3. Do due diligence
Due diligence can apply to many practices on the farm. It should be a year-round practice, whether it's on decision for pesticide selection and application, fertiliser use, seed variety selection or marketing.
The idea is to do the right things so that they prevent a bad day from ruining your farming business. When you do the right things, you prevent weeds, bugs, or diseases and set our crop up for its best return on investment possible.
Look out for input for your agronomy decisions and establish relationships with local experts. This will ensure you use the right product at the right time and rate to get optimal control without blowing up the budget.
Just like your own health, making preventive appointments and maintaining an active lifestyle is a wise long-term investment.
4. Keep records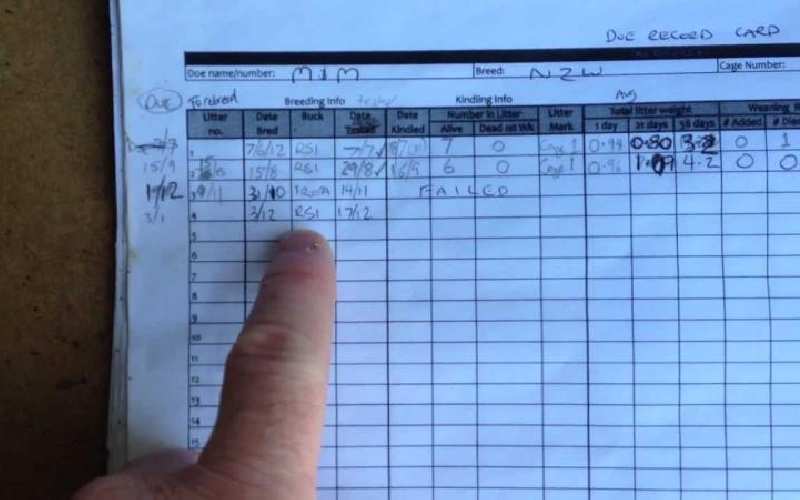 This will help you to monitor your cost of production and the profits. Accurate records will provide an up-to date information about the farm.
Though you could be making money, you may not know what's bringing it in and what is not. Have a budget and plan to track the agribusiness financial position and options. Keep good financial records of all the money that is coming in and going out.
Identify areas where money is spent, where it's wasted and where it should be invested. Differentiate between personal and farm finances.
Even if you're hiring your own family to work on the farm, be very clear in your finances that they are paid like an employee. This will really help when it comes to a decision where you need to reduce on expenses and where to invest more.
5. Join a peer advisory group
Consider joining other like-minded farmers to discuss how to improve your ventures. Form groups of about five to 10 farmers with clear objectives.
These groups in most cases meet only by invitation, exclude direct competitors and usually use an outside facilitator. Success of these groups requires trust, openness and the ability to accept constructive criticism.
Your only expense is your time and the cost of travel to the agreed venue of the meeting. These groups will help you see a bigger picture and provide a bench mark for your future improvement.
6. Assess risks and have mitigation plans
Identify risks that are under your control and establish measures that minimise possible threats. Don't limit yourself to most likely outcomes.
Hope for the best but plan for the worst. Take a comprehensive look at risks in people, finance, markets and production. Prepare for them and put measures in place to manage them.
7. Benchmark your performance
Most farmers have no information how they compare to their competitors and the market. They think they're average or a little above. It's not enough to know how you compare to the average farmer.
How do you stack up against the top 25 per cent? Move around to find out how other farmers are improving production and how they are doing things differently.
[George Mbakaya is an expert on sustainable agriculture]