Climate change is here and nobody is really safe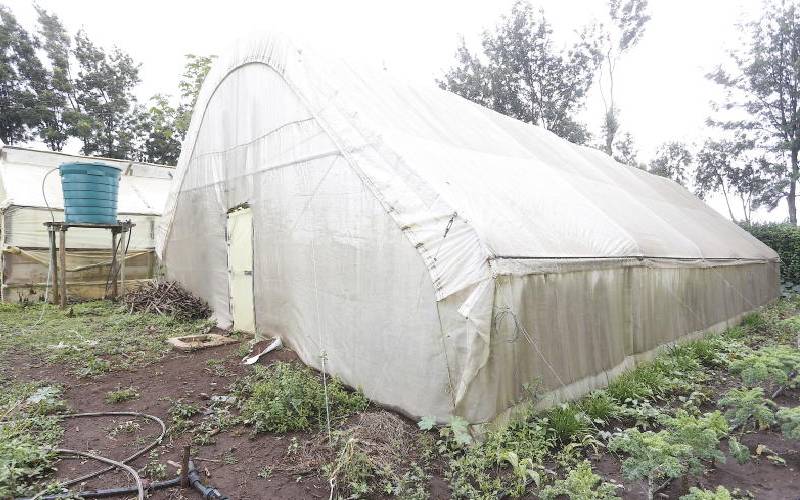 "Climate change is a problem that is here, now. Nobody is safe. And it is getting worse faster." That is the resounding warning issued by Inger Andersen, executive director of the United Nations Environment Programme ahead of 26th UN Climate Change Conference of Parties (COP26) in Glasgow in November.
In a statement ahead of the high level summit in the UK where nations will take stock of progress made in climate action, Andersen noted that climate crisis is a real threat and the world must act now.
He challenged the world to treat climate change as an immediate threat, like other immediate threats like crises of nature and biodiversity loss, and pollution and waste.
He noted that reducing greenhouse gas emissions will not only slow climate change, but also improve air quality because they are all connected.
"It's time to get serious because every tonne of carbon dioxide emission adds to global warming," he warned.
As the UN Framework Convention on Climate Convention (UNFCCC) noted last week, just 110 of 191 Parties to the Convention have submitted new or updated Nationally Determined Contributions (NDCs) ahead the next climate COP.
Time running out
He emphasised that governments need to make their net-zero plans an integral part of their Paris commitments.
Leaders have noted that developed nations must finance and support developing countries to adapt to climate change, as promised in the Paris Agreement.
"They must de-carbonise faster. Restore natural systems that draw down carbon. Cut out methane and other greenhouse gases faster. Get behind the Kigali Amendment to the Montreal Protocol to cut the climate impact of the cooling industry. And every business, every investor, every citizen needs to play their part," the UNEP boss noted.
He added: "We can't undo the mistakes of the past. But this generation of political and business leaders, this generation of conscious citizens, can make things right. This generation can make the systemic changes that will stop the planet warming, help everyone adapt to the new conditions and create a world of peace, prosperity and equity. And if we don't act, who will?" he challenged.
Other global leaders have also added their voice to the climate talk ahead of the summit.
Climate tsar Alok Sharma, president of the forthcoming Cop26 conference, has warned that the cost of not acting on climate change could be 'far greater' than the expense of transition.
UK PM Boris Johnson has warned that tackling climate change will cost families more, but not acting will cost even more in the long term.
UNEP notes that reducing carbon emissions is no longer enough to halt the impacts of climate change. Many countries are realising it's time to start adapting to a warming world.
[Hellen Miseda is an Editor at The Standard and is passionate about climate change awareness]
Want to get latest farming tips and videos?
Join Us