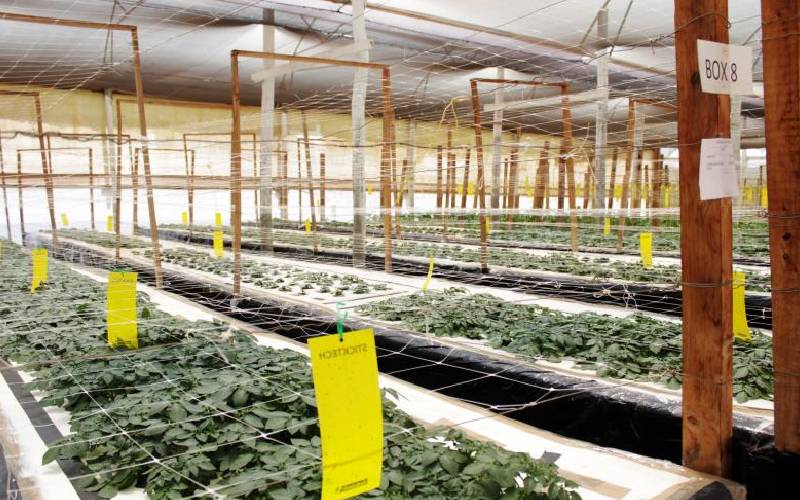 Scaling-up agricultural mechanisation services can transform farming in Africa as it offers an opportunity for smallholder farmers to transition from subsistence to commercial farming.
The contribution of mechanisation services has been applauded in enhancing production processes, reduce high cost of labour, facilitate competitive pricing for farmers and promote efficient use of agricultural inputs.
Agricultural mechanisation implies the use of various power sources and improved farm tools and equipment like tractors, with a view to reducing the drudgery of the human beings and draught animals and reduce the losses at different stages of crop production.
The use of mechanisation services should be viewed from the value-chain approach to create value for investors and ensure efficiency among farmers for maximum productivity.
With African population expected to increase to 2.4 billion by 2050, mechanisation services offer an investment opportunity among farmers to produce more food to cater for increased demand while generating better returns.
Most of our people especially in the rural areas depend on smallholder farming. But millions remain impoverished because, unlike farmers in other parts of the world who continue to reap benefits accrued from adopting mechanisation services, our farmers lack consistent access to agriculture innovations that would allow them to prosper.
The Indian Green Revolution, for instance, is regarded as one of the greatest achievements of the 20th century.
India made a strategic decision to use mechanisation services on a large scale benefiting both small, medium and large size farms.
This has enhanced the country's farming operations in a timely manner, better quality of operations and precision in the application of the inputs by farmers. Africa can do it too by deliberately adopting mechanisation services for its farming operations to enhance productivity.
There is hope if the current trends being witnessed in some African countries continue.
For instance, a mechanisation model known as the Cassava Mechanisation and Agro-processing Project (CAMAP) that is being implemented by the African Agricultural Technology Foundation (AATF) in collaboration with the governments of Nigeria, Zambia, Uganda and Tanzania has facilitated mechanisation services to over 450,000 households.
A quick look at current results from CAMAP indicate farmers spend 30 days to prepare and plant, costing an estimated $180 (Sh19,000) while it would take them only one hour with mechanisation at an estimated cost of $140 (Sh15,000), saving the farmer Sh4,000.
To scale-up and ensure adoption of mechanisation services, AATF has been facilitating access to new production and processing machinery designed to effectively service the typical African smallholder farm, with a particular focus on transforming the hardy, climate-resilient cassava crop into a major money maker where over one million farmers and their families could benefit.
Transforming African agriculture requires a mix of strategies to unlock the continent's capability to maximise productivity and continue the path of progress in improving the livelihood of smallholder farmers.
Mechanisation can contribute immensely towards transforming smallholder farming into more profitable business enterprises. This however requires governments to work with private sector, especially towards exposing farmers to these technologies through establishment of mechanisation model farms to provide technology demonstrations.
It also calls for building the capacity of local entrepreneurs and training them on mechanisation service provision while facilitating market linkages for inputs and products from the farms. George Marechera, Business Development Manager at AATF
Proper regulation of Jua-Kali sector needed
You cannot underrate the importance of informal industries (usually christened as Jua Kali in Kiswahili denoting hot sun/informal businesses) in Kenya.
They are important in the economy for creating the so-much needed jobs plus also produce goods and services needed for the people.
They make vital contributions to the country's GDP. Over the years, we have witnessed the growth of this sector in leaps and bounds. As the economy failed to create adequate jobs so many found themselves in informal sector that is renowned for producing items that have been used and loved by many.
Today, so many things can be acquired from the Jua Kali sector which would otherwise have to be manufactured by big factories or even imported. But crucial as it is, it suffers a lot of challenges among them being inconsistencies on standards and unethical practices too common in all business ventures.
What need to be done without upsetting their ability to survive is to help them standardise. It is tough to implement but it's the only way to help them scale up and also build some homegrown industries of significant levels that can also venture out of Kenya.
Many countries industrialisation story is no different from our Jua Kali sector as a starting point. The State must treat this sector with the seriousness it deserves.
-Marechera is the Busienss Development manager at AATF