DP Ruto: Impact of global warming hurts farmers, pastoralists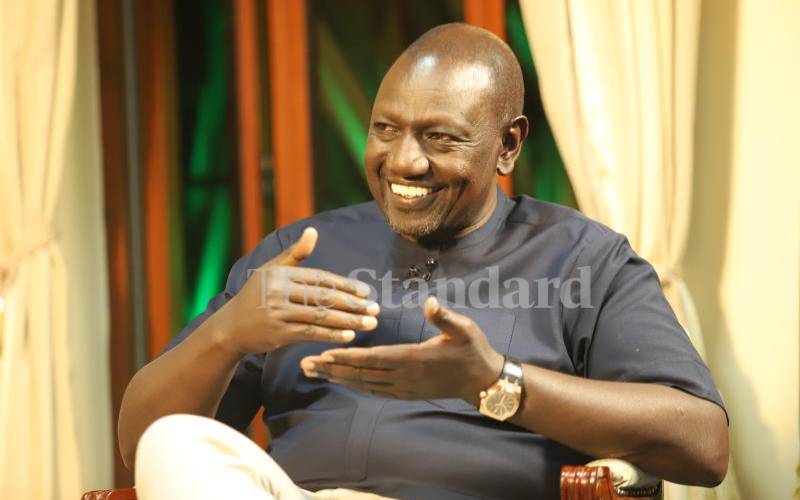 Kenya's farmers and pastoralists continue to count increasing losses from the adverse impacts of global warming, William Ruto has said.
The deputy president made the statement following the release of a five-point plan, known as the Solidarity Package, and supported by half the world's countries to guide negotiations at the climate summit.
The position paper was an intervention following a worrying lack of urgency from the recently-concluded G7 and G20 summits.
Ruto added that: "The summit (COP26) should address the needs of the vulnerable and poor people of the world whose struggle every day is made ever so difficult by worsening climate change impacts. The Solidarity Package seeks to address these issues."
Dr Ruto is among leaders from developing countries who are demanding serious commitment from rich nations to tackle climate change ahead of the COP26 climate summit scheduled for November this year.
The UN Climate Change Summit in Glasgow, COP26, should deliver on the protection of the planet and its people from the ravages of climate change," urged Ruto.
With the G7 summit in June failing to make concrete progress on climate finance or even agreeing on a timetable for the phase-out of coal, there remains a huge amount of work to be done before COP26 begins in November.
The COP26 talks will address key issues regarding the Paris Agreement such as the promised financial support from rich, polluting nations to poorer, vulnerable countries, as well emissions reductions and new net zero targets.
Many developing countries are keen to cut their own emissions, despite being responsible for only a tiny amount of the climate heating fossil fuel burning which historically made the developed world rich but created the climate crisis the world faces today.
However, they need funding to help them transition to renewables and adapt to the changes which are afflicting their people.
Want to get latest farming tips and videos?
Join Us