2021/22 Budget: Sh60 billion boost for food security, nutrition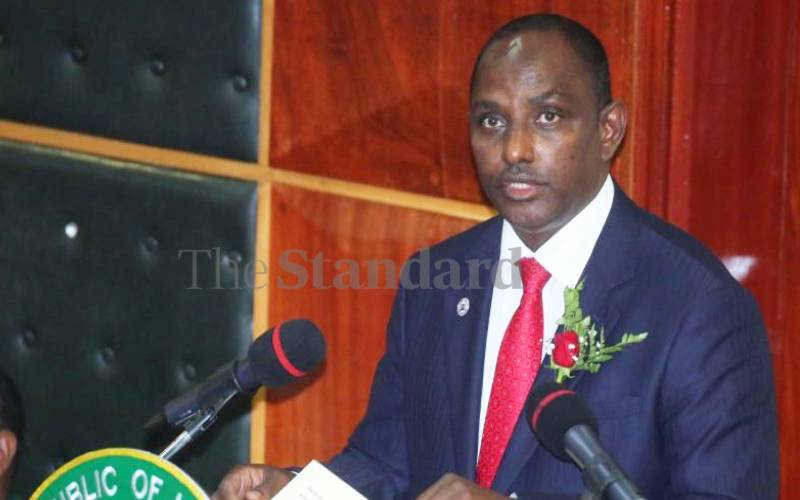 The National Treasury Cabinet Secretary, Ukur Yattani, has set aside Sh60 billion to enhance food and nutrition security.
It was one of the priority areas of the 2021/22 budget read in Parliament today.
Since independence, agriculture has broadly been considered the key pillar of the Kenyan economy, with the World Bank noting that one in two Kenyans work in the sector.
The industry contributes at least 22 per cent of the country's gross domestic product (GDP).
With exactly 13 months to the end of his term, President Uhuru Kenyatta has a litany of issues to handle and several balls to juggle to secure his legacy.
At the start of his second term, President Kenyatta unveiled the Big Four agenda, which includes food security among other pillars.
Yattani said some Sh93.2 billion will cater for environment management and protection, flood control and water harvesting.
This comes as a study recently showed that Kenya loses Sh18 billion in tomatoes' post-harvest loss.
The Food and Agriculture Organization food policy brief stated that Kenya is losing 30 per cent of food produced after harvest.
This food loss translates to an extrapolated monetary loss of up to Sh72 billion.
Following a study in Machakos, Tharakanithi, Taita-Taveta, Makueni, and Kitui, the report added that bananas post-harvest loss stands at Sh2 billion, with sukuma wiki at Sh4.6 billion.
In the past two decades, Kenya's position as a regional hub in global trade has led to diversification, with sectors such as finance, technology, real estate and retail emerging as key economic drivers in job and wealth creation.
However, a new report by the Commission on Revenue Allocation (CRA) indicates that Kenya's economy remains tightly bound to the agriculture sector, which has remained a lifesaver for millions of Kenyans.
According to the report, agriculture accounted for more than 40 per cent of locally-generated revenue in 34 out of 47 counties between 2013 and 2019. Only Nairobi and Mombasa had the sector's revenue contribution at below 20 per cent.
[Additional reporting by Frankline Sunday]
Want to get latest farming tips and videos?
Join Us