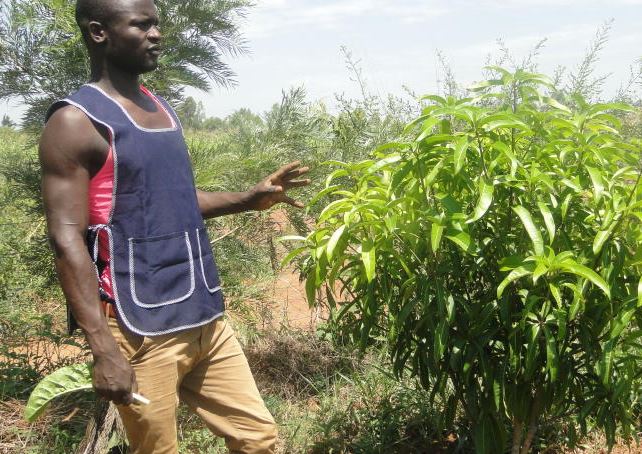 Erratic and unpredictable weather pattern is now the norm that every farmer has to contend with. To outsmart this, Roche Farms in Bondo sub-county, Siaya County has embraced smart strategies to establish a lush farm in an arid land.
So green is the seven-acre multi-purpose farm, the images of banana plantations would pass for Gusii land. The proprietor Andiwo Obondo is now a food supplier in his village and beyond.
"I use organic farming techniques and work closely with the local extension officer," explains Mr Obondo who started the venture five years ago.
Trends and rain patterns
A close look at the farm, shows how he has used limited space intelligently.
He has partitioned the farm into small manageable acres where he grows trees, fruits, vegetables, cassava, maize and millet.
"I decided to venture into mixed farming because it allows one to spread the risks fairly well and for maximum utilisation of the farm."
For maximum yields, he also follows closely the meteorological department advisories on seasonal trends and rain patterns.
"In addition to that, I use drought-resistant and fast-maturing seed varieties as advised by our local extension officer," he says.
The farmer also works closely with relevant local agro-business organisations like One-Acre Fund for capacity building and technical advice.
Crop rotation also helps him guard against vicious weeds that rob the main crops of nutrients and water, leading to stunted growth.
"Manure is more useful than artificial fertilisers," he points out.
Additionally, he has planted more than 6,000 trees in three different corners of the farm to increase the area's forest cover.
Smart solutions
"Other than being used to attract rain, trees are a long term investment while other crops are basically used as food security measure. My goal is to demonstrate to residents that with smart solutions, they can be food secure throughout the year," he says.
Because the farm is majorly for demonstration purposes, market is not an issue.
"Lucky for me, I do not struggle to get clients. Those who have tasted my produce are the ones who bring me new clients. I am also learning to use social media marketing which has opened our eyes especially this covid season," he says.
Having grown cassava for many seasons and being the main crop on the farm, he has advice for those looking to grow them.
"Cassavas do well in areas with low rainfall since it's a drought tolerant crop," he says.
One of the varieties in the farm is MH/95 and takes between 9 to 12 months to mature, meaning farmers can expect to harvest thrice in three years.
Moving forward, Obondo plans to invest in value addition and embrace technology. He has already set up two farms in Sinyanya and Got Matar, for the expansion plans.