JKUAT launches ambitious tree planting drive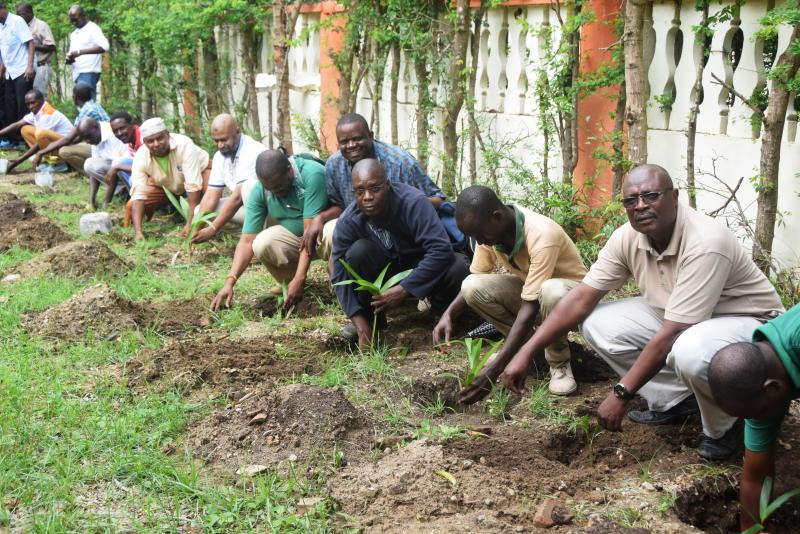 Jomo Kenyatta University of Agriculture and Technology (JKUAT) has launched a tree planting exercise as part of its strategic campaign to increase its forest cover from the present three percent to 10 percent around the institution's environs.
The initiative is in line with a directive from the Ministry of Education (State Department of University Education) aimed at supporting afforestation across the country.
While launching the exercise, JKUAT Vice Chancellor Victoria Wambui Ngumi praised the government's plan saying it will ensure the sustainability of Kenya's natural ecosystems, particularly water.
She said the university was committed to complementing government efforts geared towards the restoration of forest cover.
In a speech read on her behalf by the Deputy Vice-Chancellor, Research Production and Extension, Mary Abukutsa, the VC challenged called on every player to extend the responsibility to their homes and to make tree planting a hobby even in their homes.
It is expected that with every Kenyan planting a tree, the forest cover will increase from the current seven percent to at least 15 percent by 2022. JKUAT's Environment Management Association Patron Mwangi Kenji expressed the desire to plant more trees around the university even after meeting the target of 5,000 trees set by the institution.
This, he said, will ensure most seedlings grow to maturity. Students' environmental clubs that participated in the tree planting include JEMA, Society of Microbiology Students Rotaract, Society of Pharmacists, Society of Chemists, Society of Engineering Students, Mining Engineering Partnership and Kenyatta University.