Premium
Why herbal tea is the new craze in town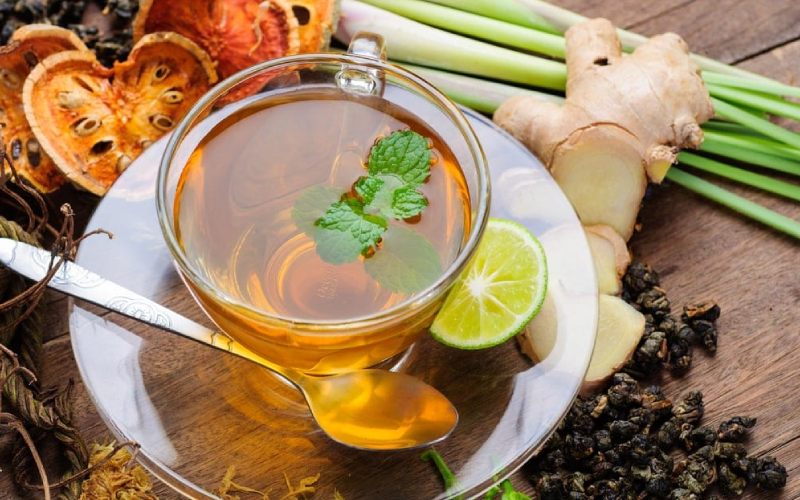 Move over black tea. The new kid on the block is herbal tea. Due to improved consumer preferences, tea companies are now embracing herbal teas to meet growing from health consiuos customers. This has revolutionised the tea taking experience by consumers.
John Ngatia head of department at Kenya Tea Packers (Ketepa), a tea company says the way our mothers' used to take tea isn't the same way the younger generation is doing it, as their preferences are unique and diversified. With this new reality, the company has now ventured into herbal tea production and are blending natural herbs for their exposed and health conscious clients.
To meet growing demand for herbal tea, Ketepa, the leading tea blending and packaging company in Kenya — which has for years been known for black crush, tear and curl (CTC) tea — has introduced herbal teas. Ketepa has more than 50 tea products including black, flavoured, green and white tea.
Now it has dived into processing of tea blended with herbal products such as ginger, mint, cinnamon, lemon, chamomile, licorice, blackberry, strawberry, blueberry and cherry. Other flavours are cardamon, lemon grass, fennel seeds, verbena, apple and hibiscus.
Health benefits
"We have seen opportunities beyond conventional black tea and to tap into this consumer evolution, where the consumer needs healthier products on their table, we have diversified from black CTC tea to herbal, flavoured teas to give a wide range of options to teetotallers," says Ngatia.
One of the favourites with tea drinkers is the green tea that is loved for its medicinal properties. These infusions are also loved by fitness fanatics because of the role they play in losing weight.
Researchers from the University Hospital of Basel in Switzerland found that healthy people who consumed a soft drink containing 27.5 grammes of green tea extract exhibited more intense activity in brain areas linked to working memory.
The health benefits brought about by green tea have been linked with their content of polyphenols - micro nutrients with antioxidant properties.
Ketepa is also exploring the export market with this new offering.
"We are trying our best to maximise on our presence in all the markets across the globe and whatever benefits or dividends that will accrue from this expansion will be channeled back to the farmer as 83 per cent of Ketepa is owned by Kenya Tea Development Agency and by extension the 650,000 farmers who are under the umbrella of the agency," says Ngatia.
If you visit the tea section in most supermarkets in the cities, you will be spoilt for choice at the array of herbal tea options from various brands.
"When Covid-19 hit, people were stuck in their houses and were eager to learn ways they can boost their immunity and stay healthy in the face of a deadly pandemic. That is how interest in herbal teas grew," says an attendant of a supermarket in Nairobi who sought anonymity.
Other companies that have ventured into herbal tea infusions include Melvins, Pure Health etc. On average a 30g of hibiscus costs Sh230.
Lucrative venture
Some of the herbs that are being blended into teas include chamomile, mint, lemon grass, ginger etc. For farmers interested in venturing into herbs farming Ruth Munyoro, an agronomist says it is a simple but lucrative farming venture though there is the challenge of climate change.
"Some herbs will do good in cold areas like chives, mint, sage, oregano and parsley while others do well in warmer areas like basil and thyme. Farmers should be aware of their ecological zones before planting these herbs," advices Munyoro.
She encourages farmers in warmer areas to plant basil as it requires less care compared to other herbs like chives which require a lot of care.
"Pests and diseases is another challenge farmers should expect especially during heavy downpour. Most herbs are affected by rust thus farmers should be prepared early in advance by practicing preventive measures. They can spray chemicals in right amounts."
On herbs quality, Ngatia says the quality of the raw material will determine the final end product. He calls upon Kenyan farmers to understand the different strength of the herbs they produce to match with the best in the market. On sourcing of herbs, he says they used to source herbs locally but when quality became an issue, they were forced to import.
Though companies like Ketepa are importing herbs, according to Munyoro the market is lucrative but complicated and competitive and farmers don't study it well enough.
"The market is there but farmers need to do their homework. Today's consumer is looking for a more natural beverage, product and herbs will play well in this segment," Ngatia says.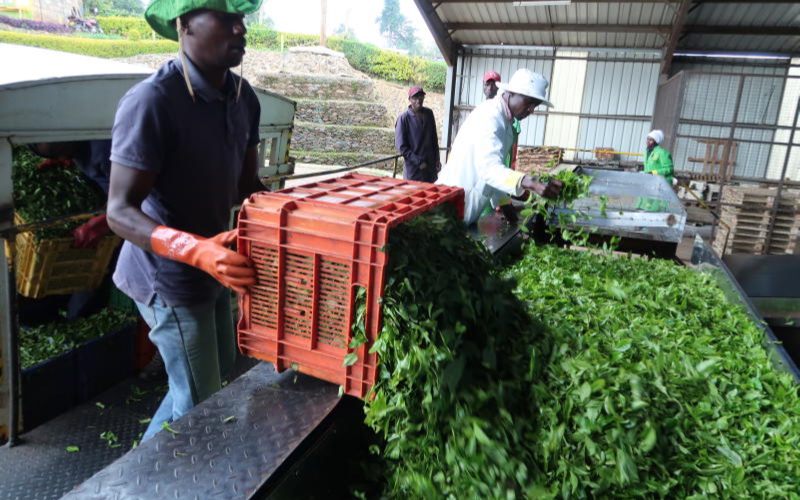 Tea Board of Kenya assistant director, technical and advisory services John Marete says the government is trying to encourage tea processors to get at least 40 per cent value addition of their total produce to get more earnings.
"We have realised Ketepa is doing well in value addition of their tea as they are processing herbal teas. These beverages are being imported outside the country and we have seen an opportunity for the local tea farmers to grow the herbs that are used in value addition of teas. This will enable farmers diversify their earnings and make tea business more sustainable. Therefore, when they cannot get good tea prices from the main market outlets like the auction, they can get extra earnings from other crops which are used for value addition," says Marete.
Want to get latest farming tips and videos?
Join Us