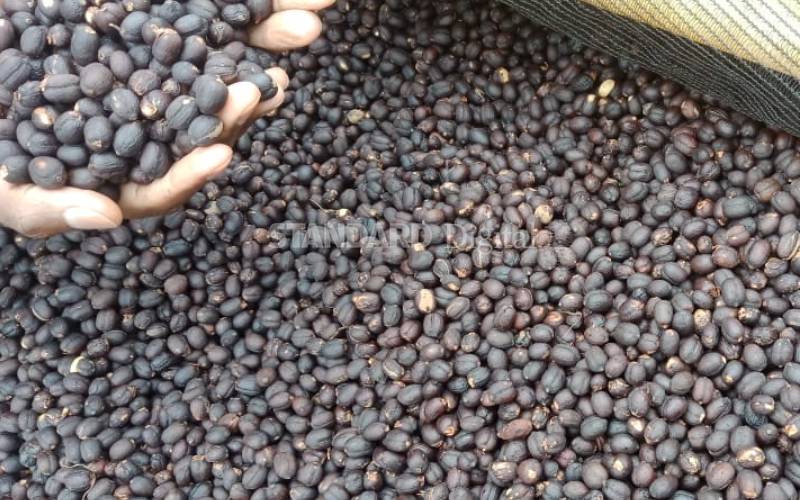 Over 70 per cent of coffee farmers in Kenya, Zimbabwe and Ethiopia have been financially affected by the Covid-19 pandemic, a study has revealed.
The report by Technoserve, and Laterite surveyed coffee farmers in the three countries on the impact of the pandemic on their sources of income, their access to food and ability to tend to their crop.
At least, 76 per cent of the households had lost income due to the Covid-19 outbreak, with 31 per cent lost salaried jobs, and 28 per cent had lost income from the sale of excess food crops.
With 18 per cent of the farmers reported losing income from other non-farm business.
"Loss of job opportunities in the coffee sector was reported as the main reason for lost coffee farming income which had ripple effect on farming activities," the survey revealed.
In order to cope with reduced incomes, 90 per cent of coffee farmers had reported relying on less preferred or cheaper food or reducing the number of meals or amount of food they were feeding their families.
While 94 per cent of Kenyan coffee farmers belive they are worse off financially than they were a year ago, their Ethiopian counterparts were more optimistic at 70 per cent reporting the same sentiments.
A total of 713 coffee farmer households were surveyed with only 57 per cent of them reporting lost income due to the pandemic.
Three coffee growing areas of West Guji, Jimma and Sidama were the focus of the survey in Ethiopia.
At least 40 percent of the Ethiopian farmers experienced issues with transport when shopping for food and one in eight respondents reporting difficulty in accessing their farms.
Some 88 per cent of farmers were reported using coping strategies such as spending their savings, and relying on less expensive food to meet basic needs.
While 41 per cent of Kenyan farmers had trouble selling crops, only 33 per cent of Ethiopian coffee producers faced the same challenges.
In terms of access to emergency financing, women were more affected than men with 30 per cent Ethiopian women able to raise emergency finance and only 17 per cent for Kenyan counterparts.
In Zimbambe a total of 189 coffee farming households were surveyed, with a total of 85 per cent of the farmers reporting lost income due to the pandemic.
One in eight farmers reported going hungry due to lack of food, with 74 per cent of coffee farmers reporting challenges selling crops due to fewer customers, transport restriction, and closure of markets.