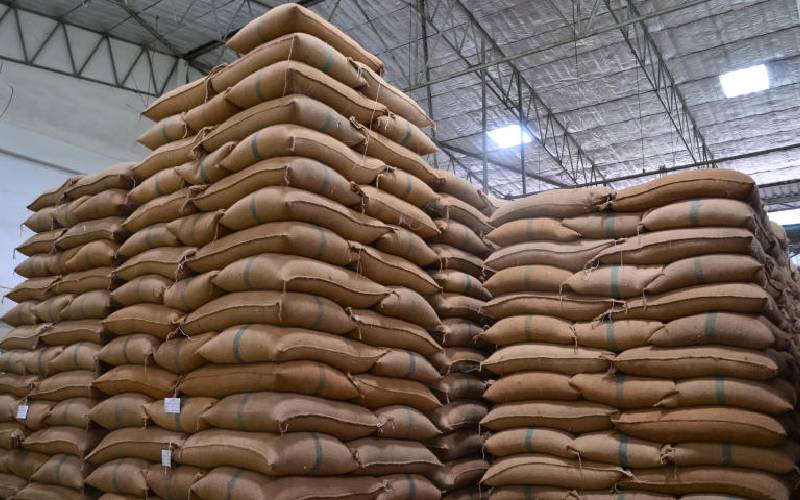 Kenya's dependence on food aid has hurt its efforts to ensure the safety of the food.
Senior research associate at the International Potato Centre (CIP) Dr Dinah Borus said Kenya can only ensure food security through intercounty and inter-country collaborations.
Speaking at an event organised to mark the World Food Day in Embu town on Friday, Dr Borus added that the situation has been challenged by the ongoing pandemic.
"Sometimes we get potatoes from Tanzania and when there are cross-border issues the government needs to move fast and ensure distribution within the country is still taking place and reopen closed markets," she said.
Such border challenges may at times affect trade with the international markets as well, Dr Borus added.
Only 20% of Kenyan land is suitable for farming and that land is not utilised efficiently, even though agriculture is the engine of economic growth in Kenya.
About 75% of Kenyans earn all or part of their income from this sector. Agriculture accounts for 33% of the nation's gross domestic product (GDP). Despite continuous population growth, agricultural productivity has stagnated in recent years.
According to the Kenya Food Security Outlook Update, June 2020 to January 2021, Covid-19 control measures and flooding from the above-average March to May long rains have driven widespread stressed outcomes.
The report adds that many households in rural and urban areas are in crisis.
"Overall, the above-average March-May short rains led to favourable crop conditions across the country, except in parts of Taita Taveta and Makueni where the rains ended early in late April, and in Nyeri, where rainfall was excessive.
"Food availability continues to improve with the harvest of early planted crops, vegetables, and green harvests."
In May, the price of maize was 8-22 per cent above the five-year average in Nairobi, Garissa, and Mandera, while bean prices were 14-38 per cent above average in Nairobi, Mombasa, Eldoret, Makueni and Kitui due to increased demand, and a slowdown in cross-border trade flows.
Across both urban and rural markets, prices are average or below-average due to traders dumping of stocks in anticipation of the long rains harvests, the availability of substitutes, and lower-priced cross-border imports.
A Food Security Report prepared by the Kenya Agricultural Research Institute states that the current food insecurity problems are attributed to several factors, including the frequent droughts in most parts of the country, high costs of domestic food production due to high costs of inputs especially fertiliser, displacement of a large number of farmers in the high potential agricultural areas, high global food prices and low purchasing power for large proportion of the population due to poverty.
Under the Vision 2030, the government has identified flagship projects for implementation during the next five years. They are agricultural policy reforms, three-tiered fertiliser cost reduction, branding Kenya farm produce and the establishment of livestock disease free zones and processing facilities.
Others are creation of publicly accessible land registries, development of agricultural land use master plan and the development of irrigation schemes.