Homa Bay farmers get 3.5 tonnes of rice seeds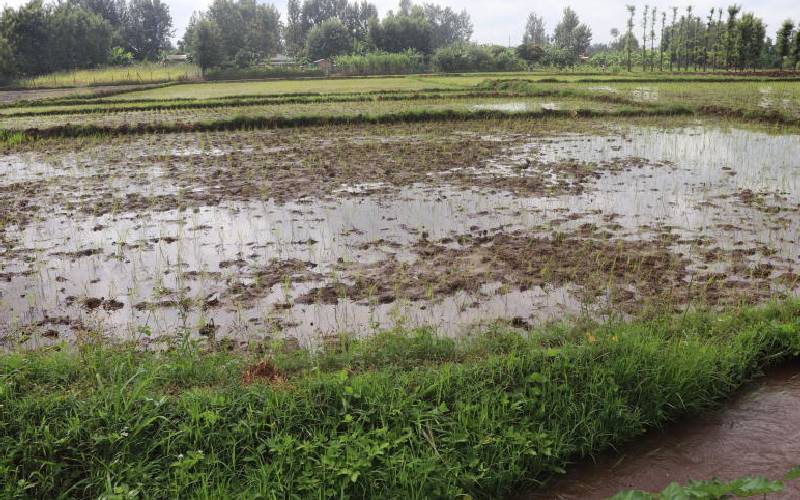 The National Government has donated 3.5 tonnes of seeds to promote rice production in Homa Bay County.
The government released the seeds to more than 1,000 rice farmers who operate under the Kimira Oluch Smallholder Farmer Improvement Project.
The seeds have been distributed to cushion the farmers from adverse effects of floods, which hit the county between March and July this year.
The farmers' tribulations were also exacerbated by hailstones that destroyed their rice at early stages. The distribution was presided over by Homa Bay Agriculture Executive Aguko Juma and Director of Agriculture Charles Nyayiera.
Juma said they expect beneficiaries to grow the rice seeds in over 50 hectares. He said his office would send agricultural extension officers to advise farmers on the best practices to grow the seeds so that they can realise bumper harvest.
"The project will boost food security in our county. Let more farmers venture in rice production," Juma said. He warned farmers against selling the seeds, saying they were meant to cut the cost of production.
Meanwhile, action will be taken against the importers of the expired rice, the Director of Criminal Investigations said.
George Kinoti, who led a team of detectives to the godown where the grain is being stored in what he described as 'incognito storming', said he was shocked that the owners were planning to dispose of the rice in the market.
"They have repackaged it into 25 and 50-kilogramme bags and were ready to release it to the market. Kenyans would have been the victims," he said.
Take a quick survey and help us improve our website
Take a survey
The detectives collected rice samples and said they would be sent to the Government Chemist for further analysis and tests.
The rice was being guarded in a warehouse behind Kibarani area. Kinoti and his team arrived in unmarked vehicles and it is understood that he was told to go there in person to bear witness to the amount of rice seized.
Contraband
Kinoti also visited the Kenya Ports Authority offices and received a brief from detectives investigating the importation and undervaluation of contraband.
He went to the DCI regional offices, where he was in meetings for the better part of the day.
The investigators also confiscated more than 400 containers of 20kg jerricans of cooking oil from Malaysia, which, the Kenya Bureau of Standards said did not meet required standards.
A team of detectives working on a report compiled by the Kenya Association of Manufacturers (KAM) and Government agencies, including the National Intelligence Service (NIS), seized the goods last month.
The DCI said the rice, originally from Pakistan, had been condemned as unfit for human consumption but somehow found its way into Kenya. The consignment's expiry date was marked as 2015 on the sacks.
Kinoti said the rogue importers were printing new bags that were transported to the high seas.
"There are about one million bags of rice stored in some warehouse in Mombasa. We believe some of the toxic rice may have been sneaked into the market."