Governor: Use Sh3b fund to buy coffee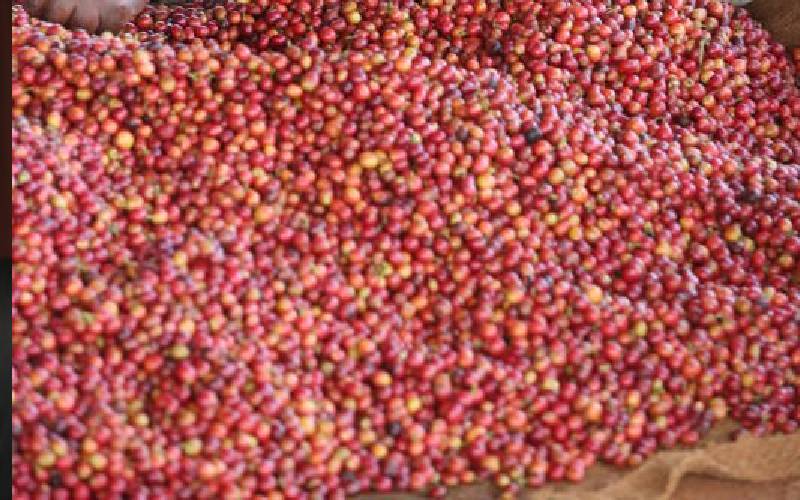 Meru Governor Kiraitu Murungi and a section of coffee farmers want the Sh3 billion cherry advance released by the national government to revitalise the sector used to pay farmers once they deliver the produce to millers.
Kiraitu said the funds should not be disbursed to farmers in form of cherry advance but should be given to coffee millers to pay farmers for all the coffee they deliver, saying this will motivate them to increase production.
The governor said the hurdle faced by farmers currently was production and paying them as low as Sh20 for a kilogramme was not enough motivation to increase production.
"The challenge with coffee sector now is low production. The Sh3b should be disbursed to millers so that they can buy all the coffee farmers deliver.
"This will provide farmers with more resources to plant more," Kiraitu said.
He said the emphasis should now shift to marketers to reduce the risks farmers face.
"There is no way we will continue transferring the risk to farmers and expect them to produce more.
"Marketers should buy the coffee, and take the risk of looking for buyers," he said.
He said farmers should be paid Sh70 a kilogramme, and not Sh20, adding that it would not be adequate motivation to enable growers to produce more.
"The reforms in the sector should focus on how farmers will be encouraged to go back to the farms to increase production," he said.
Last week, Kiraitu launched the a new mill owned by Meru Coffee Millers Cooperative Union in Central Imenti.
The union, which also has a marketing licence, was evicted by New KPCU from the premises it had occupied for years in Meru town.
The Meru Coffee Millers Cooperative Union, chaired by Zablon Mbaabu, has 48 affiliate societies with approximately 98, 000 farmers.
Want to get latest farming tips and videos?
Join Us