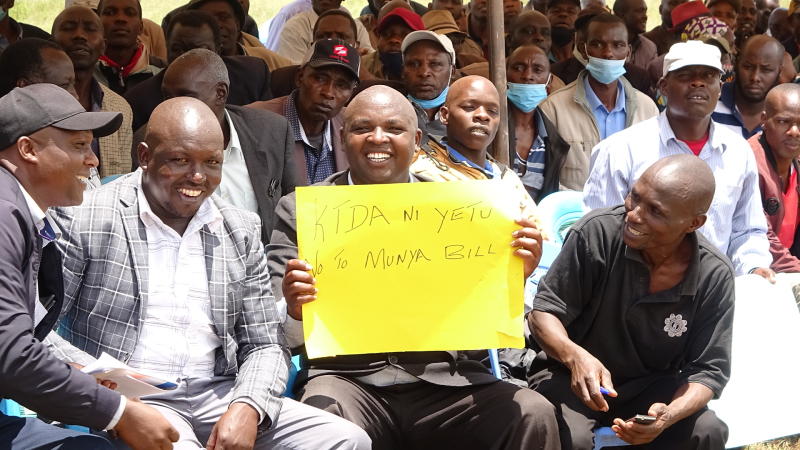 A section of tea farmers in Nandi affiliated to Kenya Tea Development Agency (KTDA) want changes in the format used in electing directors to enhance accountability.
They want small scale tea producers who make up the majority to be considered in decision-making organs.
"We need as farmers to elect our representatives and directors on the ballot other than the discriminating form of executive appointment," said Timon Mutai, a farmer's association chair during a consultative meeting.
The farmers claimed that some of those in positions of the executive have provided overtures for brokers to exploit farmers in the Mombasa auctions, urging the menace has curtailed the development of the tea sector for long.
Putting emphasis on streamlining marketing structures, they claimed that there have been sharp variations in tea prices to the international markets at a higher cost while the farmers earn less money, hardly getting profits of their labour.
"Reducing directors in the KTDA will help to cut expenditure and eliminate bureaucracies that are derailing development and prosperity of the state-owned companies," added Mr Kimutai.
Nandi's green leafs production is a major economic activity in Nandi Hills' Tindiret, Emgwen and Chesumei sub-counties. Growers have reportedly opted to private tea processors due to low prices in state-owned companies.
Gedion Too, the farmer's association chair, called for value addition of the Kenyan tea to meet the international market regulations claiming that the local tea has been falling short of attaining the standards to suit the international consumers in the European markets.
"Legislations should include branding and promotion of Kenyan tea products, this will mitigate on attaining maximum pricing that is reciprocal to high earnings to the growers," Mr Too reiterated.
MPs drawn from Agriculture parliamentary committee including Gorge Murugara (Tharaka), Robert Mbui (Kathiani), Gideon Mulyungi (Mwingi central), Daniel Maanzo (Makueni) and William Cheptumo (Baringo North), affirmed to the farmers that the Bill set to address pertinent issues that have been ailing the tea sector in the country will be supported.
"The public participation, engaging the farmers to raise issues that need to be changed or retained in the Bill that is still in the committee level should capture. Nonetheless, farmers are remarkably contented with the reforms to be made if the Bill will be passed, " said Murugara.