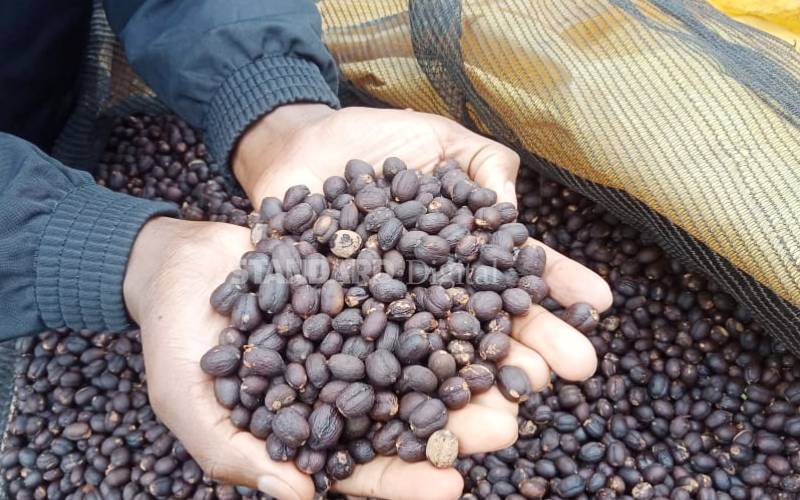 Coffee farmers affiliated to the Rui Ruiru Factory in Mathira, Nyeri County, have received a boost after signing a deal to sell natural coffee through the New Kenya Planters Co-operative Union (New KPCU).
The coffee termed as natural has not undergone pulping after harvest, and will be sold at an agreed price of Sh70 per kilo of red ripe cherry.
The initially agreed upon amount to be delivered by the farmers is 50,000kg.
Crowd Farm Africa officer Samuel Wachieni said the natural coffee is highly sought after as high quality coffee which had not undergone any processing.
"This agreement helps the farmers sell their coffee with reduced costs such as those of water, equipment and labour while producing a unique type of coffee that is now much sought after," he noted.
Wachieni explained that farmers whose equipment was dilapidated, and would cost Sh4 million to repair, needed a way to sell their coffee so they could generate substantial income.
New KPCU Chairperson Henry Kinyua affirmed the organization's support to the realization of the new vision for coffee farmers, saying these farmers could now access the Sh3 billion Coffee Cherry Fund.
Rui ruiru Secretary Joshua Wangombe said the society had 300 farmers registered but very few were active.
Rui-Ruiru's Chairman Charles Maina Njuguna said he was ecstatic to witness a new chapter for the factory and its farmers.