Bank to finance fodder production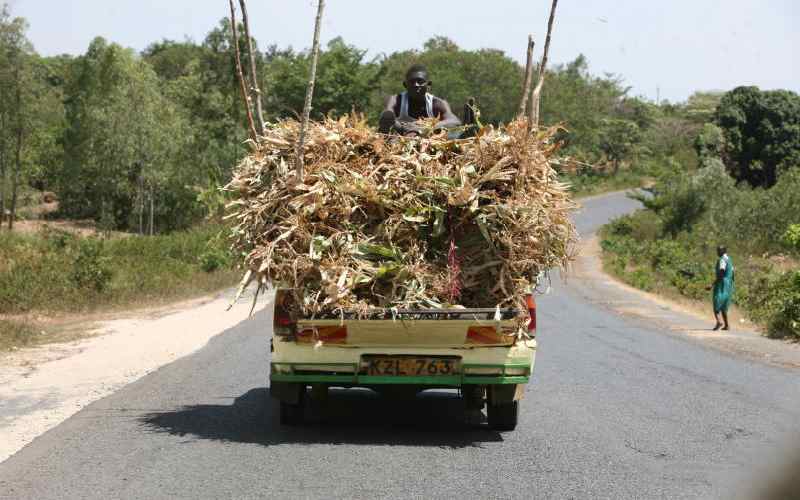 Family Bank has entered into a partnership with an advisory and consulting company Performeter Agribusiness, to give 100,000 farmers access to credit for fodder production.
The bank has set aside Sh1 billion to finance farming of quality fodder that will enable farmers to double their milk production.
In addition to working capital, Family Bank will also finance bulk procurement of dairy farming inputs and equipment.
The capital expenditure includes expansion of cold chain, set-up of farm infrastructure, upgrading of milk processing and renewable energy facilities at the milk processing plants.
Over the last decade, we have assumed that the only way to resolve Kenya's hunger problem is through large-scale commercial agriculture or through genetically modified food. But this narrative may have a twist owing to the significance of small-scale farming.
Kenya's agriculture is predominantly small-scale farming and is carried out on farms averaging 0.2 to 3 hectares mostly on a subsistence basis.
Small-scale operations account for more than 70 per cent of agricultural production and meet about 75 per cent of the national food demand.
Therefore, the most important reason for supporting small-scale farming is its critical role in achieving food security, particularly for those who are vulnerable to chronic hunger or food poverty.
Despite small-scale farming is the backbone of agriculture and food security, it not only feeds families but also generates jobs and catalyses the growth of rural businesses. This is particularly in the sector of micro and small enterprises.
This category of farmers have been left on their own and in most of the times, they have to battle numerous challenges ranging from harsh weather condition, substandard seed and low-quality fertilisers.
The donkey is among the key animals small scale farmers use on a daily basis to improve their income.
Despite the increase in mechanisation throughout the world, donkeys still play an important role in the transportation of goods especially in arid and semi-arid areas, where the road network is poor or non-existent.
However, it has been noted that animal owners cannot willingly improve the welfare of their animals if they are struggling to meet their basic needs.
Want to get latest farming tips and videos?
Join Us