Farmers to benefit from extension services as Busia hires officers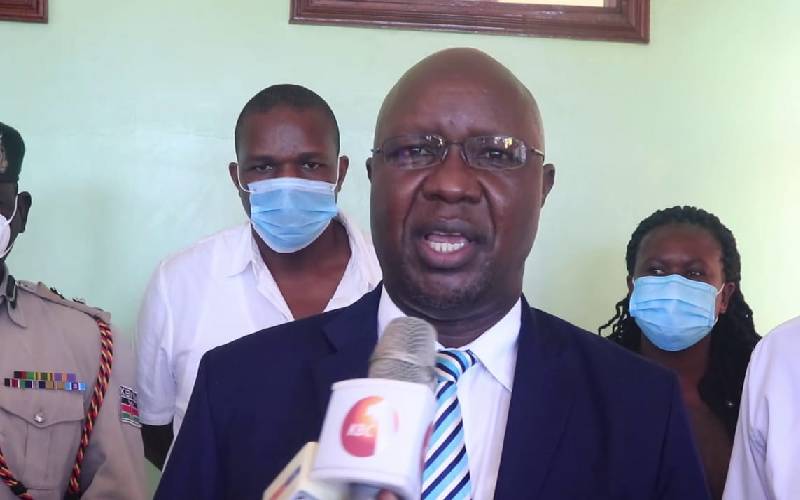 The Busia county government has recruited field extension officers to provide services to local farmers.
The employment of field officers in the directorate of Fisheries, Crop, Livestock and Agribusiness comes at a time when Governor Sospeter Ojaamong's administration is trying to operationalise World Bank-funded projects that have not taken off.
Some projects the global money lender initiated in Busia through the Western Region Flood Mitigation Programme are yet to be operationalised.
According to Agriculture executive Moses Osia, the new staff will offer extension services as well as manage the projects.
Speaking during the induction of the new staff Dr Osia admitted that there had been concerns from farmers on lack of access to the services.
"We want to reach many farmers and instill some education on how to do farming of fish, crop, livestock and agribusiness," said Osia.
He continued, "There are many projects that were initiated by World Bank but have not taken off. We want farmers to start benefiting from them through our new staff not long from now."
Some of the projects that stalled include the Magombe Multipurpose Rice Store and Milling which was put up at a cost of Sh17 million to provide 17,000 capacity rice stores and also help in rice polishing and drying.
The project in Budalang'i has not taken off and residents are not benefitting from it.
Murumba animal feed processing and chick hatchery plant that was to help in formulation of animal feed, poultry vaccination and chick hatchery in Butula has also not taken off.
The amount spent on the project by the World Bank is Sh11 million. Still in Butula, Bumala B Dam where millions of shillings were sunk for rehabilitation to offer water to the residents for irrigation and to enhance fish production has also not taken off.
The Butula dairy improvement and marketing project-milk cooling plant that was put up at a cost of Sh13.2 million to facilitate cooling of the milk, marketing of the milk and to provide artificial insemination services is also yet to take off.
Other projects that were put up to benefit residents and are still stalling include the Sikinga feed formulation and chick hatchery unit in Nambale constituency at a cost of Sh10 million.
Nambale dairy improvement and marketing project whose objective was to provide milk cooling and marketing, dairy improvement and artificial insemination services stalled.
Samia Fish auction and market centre based in Funyula that was put up at a cost of Sh12 million has also not taken off.
The project was to help in making of ice, fish filleting process and water harvesting for residents of Samia.
Nambale Modern slaughterhouse and Kocholia slaughterhouse constructed at Sh15 million and Sh10 million respectively have also not been operationalised.
It is the same case with Rwatama Soya processing and Kamolo fish hatchery that were put up at Sh6 million and Sh5 million.
Dr Osia said the cassava factory will be up and running in due course since machines are available.
"Our primary goal is to ensure our people benefit from these projects and I have no doubt that with the new employees we have brought on board, they are going to manage these projects we are reviving," said Osia.
Fisheries director Timothy Odende said Busia has been picked to lead in the fish value chain programme in an initiative dubbed Jobless Lives Matter.
The programme is aimed at ensuring farmers use the limited resources in engaging in agricultural activities to realise maximum benefits.
Want to get latest farming tips and videos?
Join Us