Kalro develops maize varieties that can withstand pests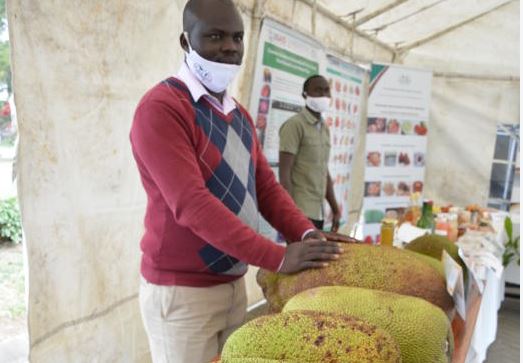 Kenya Agricultural and Livestock Research Organisation (Kalro) has developed two maize varieties that are resistant to the viral Maize Lethal Necrosis (MLN) disease and fall army worm.
According to Kalro Director-General Eliud Kireger, the viral disease and pest has adversely affected maize production in the country.
But the good news for farmers is that this will be a thing of the past in the coming months once the new varieties hit the market.
"Kalro has developed two maize varieties that are resistant to Maize Lethal Necrosis disease and army fall worm and we expect that this will solve the perennial problem that has faced farmers," Dr Kireger said.
Speaking in Kalro farm in Naivasha, Kireger said they have distributed the new varieties to private companies for multiplication before making them available to farmers.
"We expect that the new breeds will hit the market by April next year and this is part of the organisation's efforts to address food security," he said.
On tomato, the DG attributed the current pests and disease to climate change, adding that Kalro had developed good agriculture practices to manage them.
"The biggest challenge that has faced tomato farmers is the Tuta absoluta pest, but under the new farming practices this will be easily contained."
Kireger also revealed that Kalro, under a World Bank project, has embarked on mass production of seedlings for indigenous fruits.
"We have already released 781,000 seedlings of tomatoes and neglected indigenous fruits seedlings to farmers across the country," he noted.
Take a quick survey and help us improve our website
Take a survey
As the country's food demands continue to rise, the emergence of new pests and diseases have turned out to be the biggest challenge farmers are facing.
Currently, MLN disease and fall army worm are the major threats to the agriculture sector, wiping out hundreds of acres of maize, the country's staple food.
Tomato farmers have not been spared either by the Tuta absoluta pest that in the last two years has destroyed produce worth millions of shillings.
On the technology front, the organisation has introduced the Kenya Agricultural Observation Platform (KAOP) app, which will give seven-day weather forecast for individual farms.
According to Kalro Director of ICT Boniface Akuku, the new tool is a game changer.
"For years farmers have had challenges in getting real time information on rain and pest patterns, but this will be addressed on this digital platform," he says.
Akuku said the KAOP was 95 per cent accurate, adding that it had the capability of forecasting weather for a radius of 9km.
"This is the first ever application of its kind. Unlike other systems that generalise weather patterns, it can zero in to an individual farm."
Akuku explained that they have simplified the language used with over two million farmers already downloading the app on their phones.