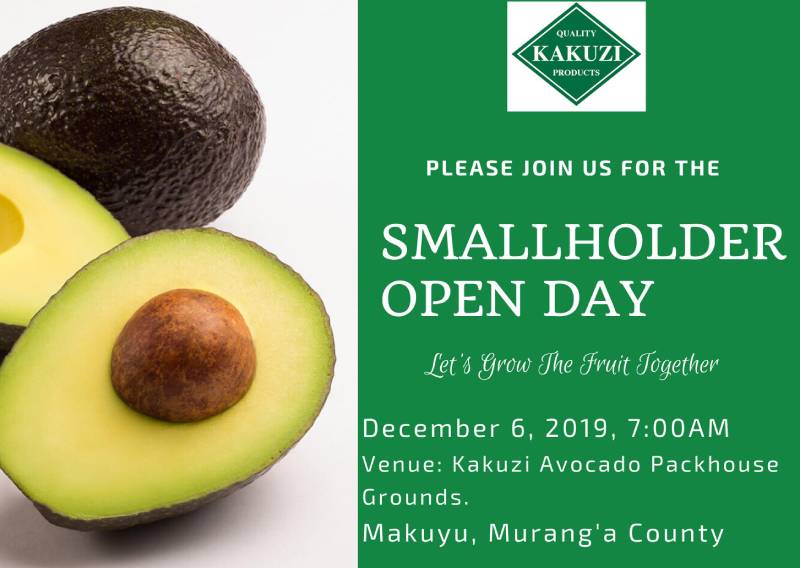 Farmers are invited to an Avocado SmallHolder Farmer Open day to be held on 6th December 2019 at Kakuzi Avocado Packhouse grounds in Makuyu, Murang'a County.
The event starts at 7:00 AM
Kakuzi farms avocadoes among other products, producing and exporting both Fuerte and Hass varieties. The Hass variety of avocado is usually high demand in the European Union (EU) markets. Kakuzi is continuously looking to expand and develop further Hass avocado out-growers.