Maize farmers to get Sh1.4b for deliveries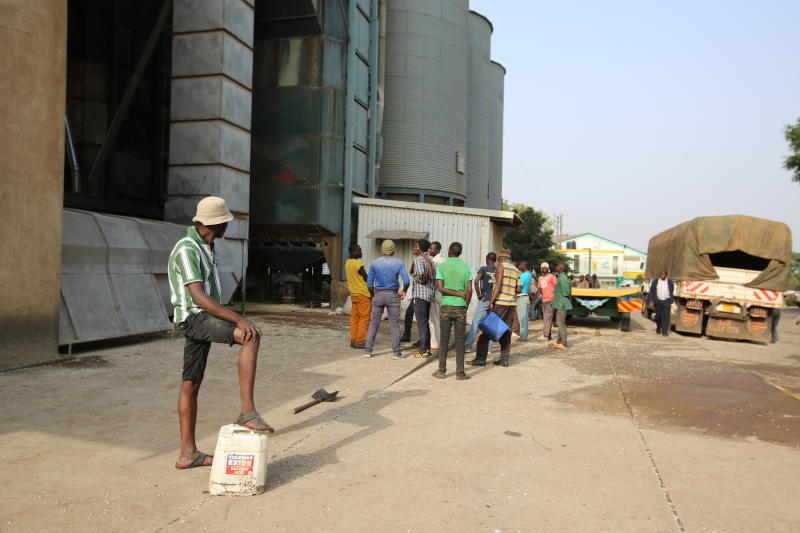 The Government on Monday started the process of paying out Sh1.4 billion to smallholder farmers for the maize delivered to depots last year.
It is the latest effort by the Devolution Ministry to settle the debts to farmers, who have in the past complained about delayed payments for maize sold to the National Cereals and Produce Board (NCPB).The farmers are owed Sh3.5 billion.
Cabinet Secretary Eugene Wamalwa last week said the ministry, which is in charge of strategic maize reserves, would prioritise smallholder farmers in disbursing the Sh1.4 billion released by the National Treasury.
In a statement on Monday, the ministry said the process of processing payments would be coordinated at the NCPB offices countrywide.
The farmers are required to return filled forms indicating the amount they are claiming from NCPB by tomorrow, with the payments expected to be concluded over the next three weeks.
"The Ministry of Devolution, the Ministry of Agriculture and NCPB have set up a system to disburse the available funds equitably. The process shall be done in a transparent and credible manner," said Devolution Principal Secretary Charles Sunkuli in the statement.
"We anticipate this exercise to be concluded within 21 days effective from August 20… special desks have been set up in all depots and these shall remain operational until the exercise is completed."
Vetting exercise
The Government will pay Sh3,200 for a 90kg bag of maize delivered to NPCB.
The ministry last week said it was concluding vetting, which has been going on for a several months after it was found out that some traders were trying to defraud the Government through the sale of cheap maize imported from Uganda.
The farmers' claims are supposed to be certified by their area chief and county agricultural officer.
The farmers have in recent months been promised payment for the cereals delivered to NCPB over the 2017/18 crop season, but nothing has come of the pledges.
The payments were initially expected to be made in January this year.
Want to get latest farming tips and videos?
Join Us