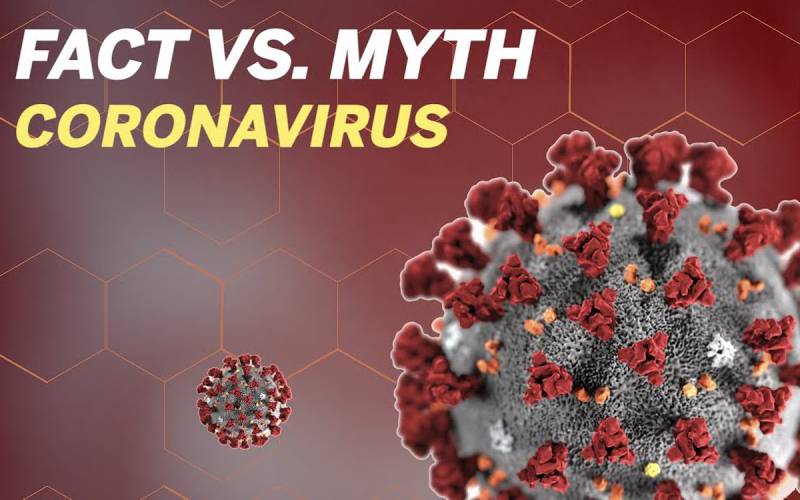 As the most populous country in the world grapples with the highly contagious coronavirus, social networks have been filled with misinformation on its spread and control.
The virus was first reported in December last year and dubbed 2019 novel coronavirus (2019nCoV).
Latest reports show that the killer virus, which emanated from China's third-largest city Wuhan, has spread to 26 countries with some countries not allowing in people coming from China
The virus has so far killed more than 360 people in china and at least 18, 000 have been infected.
Read More
The World Health Organisation has been tracking and responding to myths and rumours around the 2019nCoV.
Here are myths that the global health agency has so far dispelled.
Myth: It is unsafe to receive a letter or package from china
People receiving packages from affected countries are not exposed to any risk of contracting the 2019nConv. According to the WHO analysis, the coronavirus does not survive long on objects such as letters and packages.
Myth: Coronavirus only affects older people
Children and adults, young and old, men and women can be infected by the virus. However, older people and those with pre-existing medical conditions are highly are at risk of contracting the virus and becoming severely ill.
Myth: Coronavirus is spread by pets
The WHO notes that there is no evidence showing the claim that pets or domestic animals spread the 2019nConV. It, however, advises people to wash their hands with soap and water after contacts with pets.
Myth: Antibiotics cure and prevent the new coronavirus
Antibiotics only work against bacteria and not viruses. The WHO advises that antibiotics should not be used as a means of prevention or treatment to the 2019nConV.
Myth: There are specific medicines that prevent and treat coronavirus
The WHO says, to date, there is no specific medicine recommended to prevent or treat the virus.
It advocates optimised supportive care to those severely ill and appropriate care that will help relieve and treat the symptoms.
"Some specific treatments are under investigation and will be tested through clinical trials. WHO is helping to accelerate research and development efforts with a range of partners," says WHO.
On Sunday doctors in Thailand said an elderly Chinese patient tested negative for the virus 48 hours after he was administered with a cocktail of flu and HIV drugs.
Scientists, however, are yet to establish the effectiveness of the said treatment.