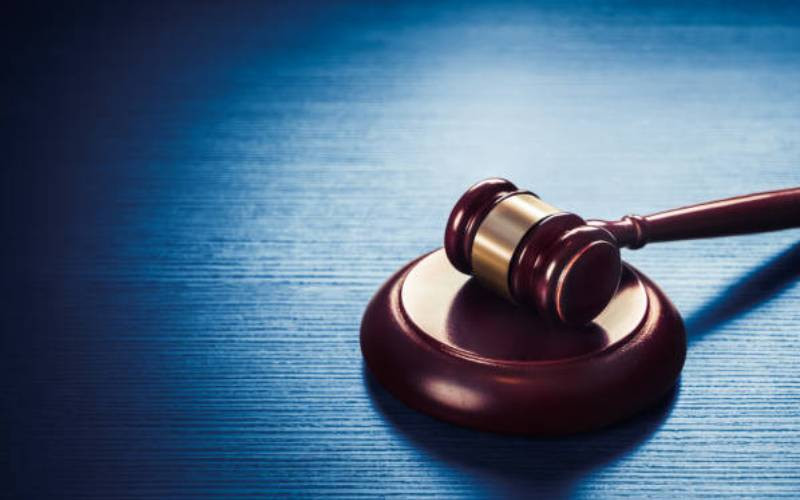 A woman charged with killing her six-year-old daughter through poisoning was mentally disturbed, a Nakuru court has been told.
A probation report presented before Ms Nancy Makau, the deputy registrar of the High Court, on Thursday indicated that Purity Cherono poisoned her three children due to family problems. two survived. She was pregnant with a fourth child at that time.
The report showed that Ms Cherono had just left her matrimonial home after a disagreement with her husband.
"During the inquiry, it was confirmed that the accused was going through hardships and psychological imbalance. Her marriage had just ended, and when she returned to her family, her father did not want her there," read the probation report.
Cherono, 32, admitted to poisoning her children at their home in Keringet, Kuresoi North, on August 13, 2019. This resulted in the death of her six-year-old daughter.
The report further reads that the woman wanted to end the lives of her children and take her own. However, the older children managed to vomit the poison.
The woman is alleged to have given the children the poison by lying to them that it was medicine.
Cherono had left her home with three children aged 12, eight and six.
By the time they arrived at their grandmother's house, the medicine had taken effect on the children. Her elder son was groaning with stomach pains.
Their grandmother was able to give the children milk.
After learning of what had happened, Cherono's mother called neighbours who helped take the six-year-old victim to the hospital. She failed to vomit the poison. The girl died while receiving treatment at Keringet Nursing Home.
The accused denied the charge of murder when she was presented before the court three years ago. She later entered a plea bargain in August with the prosecution. The charges were consequently reduced to manslaughter before Justice Teresia Matheka.
An autopsy revealed that the deceased died as a result of oxygen deprivation from the poisoning.
The prosecution wants the court to sentence the accused to serve five years imprisonment but Cherono's lawyer Kurui Kiprotich informed the court she was remorseful.
"She has other children who want her care. We plead for leniency," Kiprotich told the court.
The probation report indicated that Cherono regretted her action and blamed herself for not seeking help.
"Your ladyship, this accused person married while still young, got four children and was in a very violent marriage. It didn't help that she did not find solace and help from those close to her. She has however turned a new leaf and is now stable, employed and has her children in school," read the report.
It continued to suggest to the court to place the accused on two-year probation supervision.
The case will resume on December 14.
Related Topics