#EasyRecipe: Mutton broth potatoes with cream
Recipes - By
Chef Ali Mandhry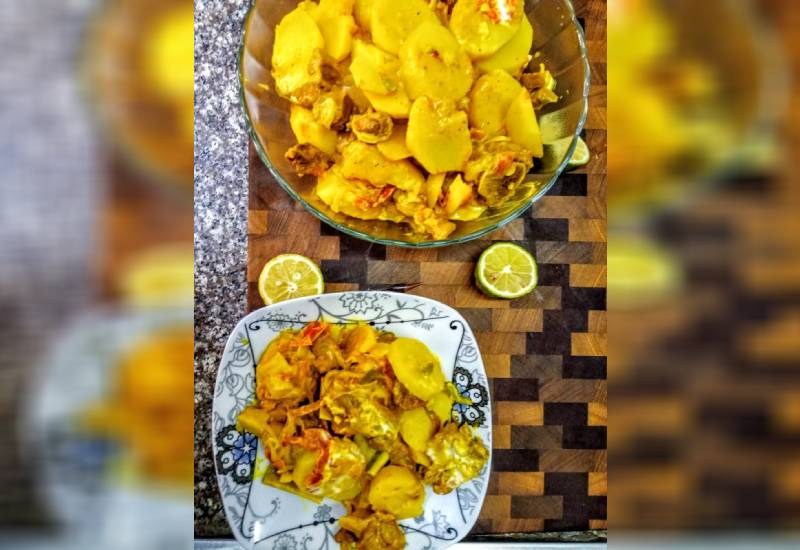 These potatoes are cooked in a broth derived from boiled mutton. What you need to do is cook your mutton and add one litre of water so that you have broth to flavour and cook the potatoes.
We will finish off with some cream to add that extra touch on the meal. Let's do this!
What you will need:
1 kg potatoes, sliced
2 medium onions, chopped
1 tomato, diced
READ MORE
1 teaspoon curry powder
1/2 teaspoon garlic mince
1 teaspoon ginger mince
500g mutton, boiled (1 litre mutton broth)
1 tablespoon lime juice
1 teaspoon cayenne pepper
Chopped coriander
1 ¼ teaspoon salt
4 whole chillies
250g cooking cream
What to do:
Put oil in a hot pan and sauté the onion.
Add the garlic and ginger paste, saute and then add the cayenne pepper.
Add the boiled mutton without the broth. Add curry powder and continue to saute until fragrant.
Add the potatoes and diced tomatoes.
Add the broth, cover and bring to a boil. Add the cooking cream.
Once the potatoes are soft, add the lime juice and salt to taste.
Finish off with whole chillies and coriander. Simmer until potatoes are cooked through.
Serve as a meal on its own.