Home
/
Baby Drago's Diary: Things go too fast on 'fast cation'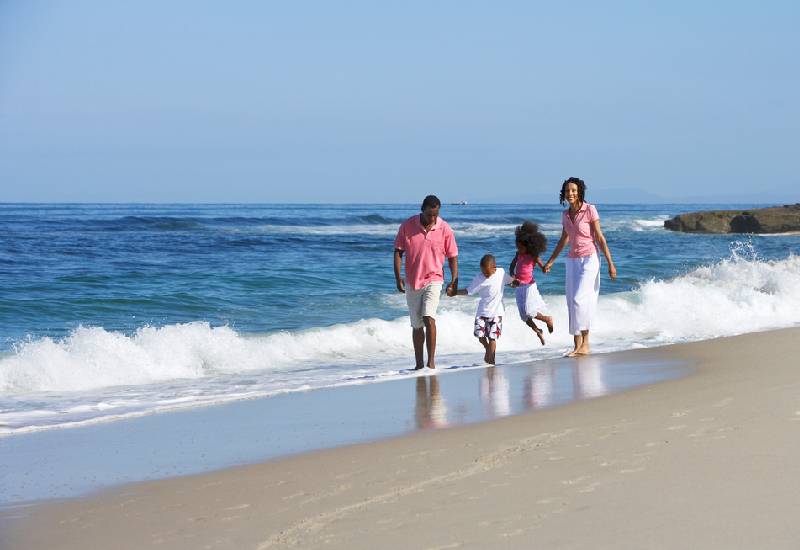 My mummy she was talking the other week, saying, 'finally, we get a fast cation.'
My Daddy he was reading me a book called 'By The Sea' with three bears – Mama, Papa and Baby Bear – who go for seaside holiday.
Baby Drago, me I am three, I was so very thrilled.
This year, the only place baby has go'd to is ushago on Easter.
Then when press dent Ururu Kenyanya do 'lock down,' Baby Drago end up to stay there for three months, without his Pa or Ma or his sister Milan.
The other place we go to this year is my aunty Fay's house in 'Waizaka' where my cousin Laila lives.
Ohhh, I was so happy last weekend to hear that later, me, mummy, Papa, Milan and my nanny Alicia we can go to the ocean, to a place called Pahali Peach.
We go early in the morning on a choo-choo train to Mombasa. I look outside window and see zebras.
(They make me think of that team my Papa don't like, Man United, but I do not know why).
When we gated to Pahali Peach, it is very nice.
They give us juice and masks at the rip session. Then my mummy she changes me into swimming costume – and swims with me and my 9-year-old sister Milan.
Papa, he drink mbaya by the pool. He sips a drink with umbrella, and reads a story book like 'By The Sea' but for people who have growned up.
Papa can be so not fun.
The next morning, he says we must all go to fight Jesus, so that Milan can learn a litto of his story.
I am so confused. Why must we fight Jesus to hear a story from Papa?
Where they fought Jesus is a broken castle. It is also not so kept well, with missing roofs and doors.
'Alicia,' I tell my nanny, 'can you please clean up this castle. It is so very big and dirty. And I think this is where Santa lives.'
To later, we go to a 'small' and sit for shakes and ice-cream, before we take two Tooks back to Pahali.
After lunch, out we go on small boat – me, Mummy, Daddy, Milan and Alicia.
We see water snakes which scare Baby Drago till I scream.
My mommy she put on a mask and go 'smoking' under the water. When she comes back on boat, I say.
'Your baby is so very disappointed, Mummy.'
'Why are you so very disappointed?' she asks. My Daddy he loves when I say long words like 'disappointed.'
'Chips off the old lock,' he mutters, and looks so proud at me. Why are chips on old lock?
'Because when you go under the water, your baby is so very scared. No more smoking, under the water,' I tell Mummy.
Back on the shore, Baby Drago gets to building a very big sand castle.
It takes too long, and I cry when I find all the babies, and Milan, are to leaving the swimming pool.
Next day we say 'bye bye' to Pahali Peach.
We go to the airport where I am so happy to see the airplane that I shout 'aero-plane, aero-plane!'
But it takes too long to take off – and baby falls asleep on seat next to Mummy next to window.
I dream that I am floating past very big white pillows, and I hear my Mummy say in my dream, 'Woiye! Baby is so very sleepy, it is a pity that he's missing his very first flying experience.'
Related Topics