Derrick Oluoch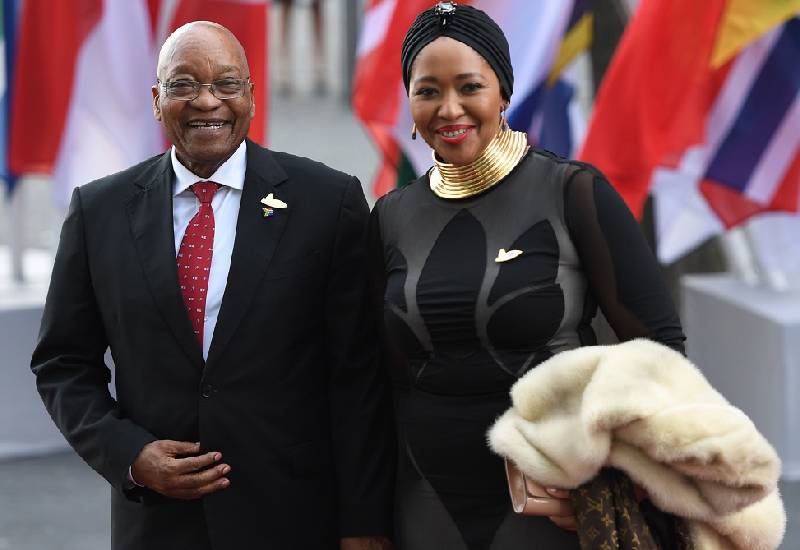 Former President of South Africa Jacob Zuma's estranged wife Thobeka Madiba-Zuma has taken him to court to demand that he pays child support for their teenage daughter.
Madiba-Zuma wants Sh87, 000 (R14, 000) from Zuma as support for their daughter after she was allegedly barred from Zuma's Nkandla homestead early this year.
Zuma, through his attorney, denied not paying maintenance for his daughter saying that it was regrettable that Madiba-Zuma opted to go to court instead of discussing the matter as a family.
"The former President wishes to deal with this matter in the most sensitive and human way. We would have preferred that the matter be dealt with in private and be resolved. But it is unfortunate the complainant has gone to court which is regrettable," Zuma's attorney Eric Mabuza told the Durban Magistrate's Court where the case was filed.
"The former President wants to assure everyone that he has always and will continue to look after his family and he has looked after the child since the child was born almost 13 years ago. So there is nothing that he has not done towards supporting the child and will continue to do that," added Mabuza.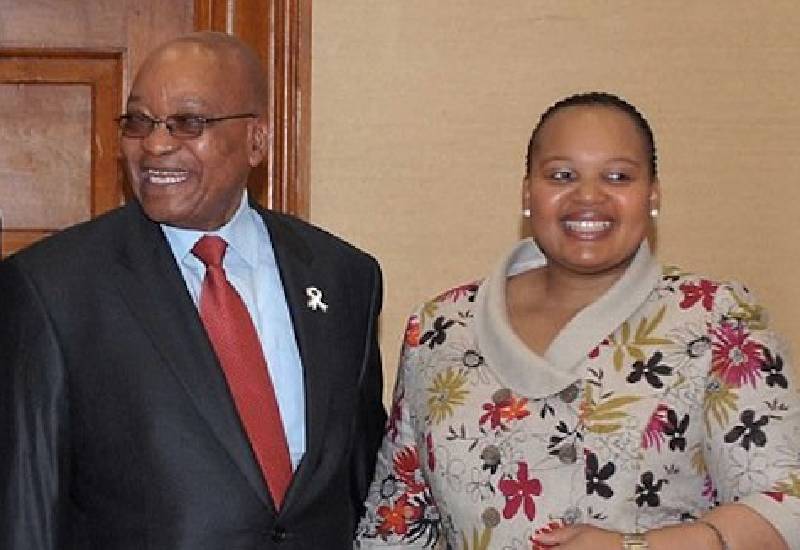 Madiba-Zuma is not the first of Zuma's wives to be sent away from Nkandla.
In 2015, South African press reported that the former First Lady of South Africa and the second wife of Zuma, Nompumelelo Ntuli, was accused of being part of a plot to poison the former President and she was removed from the home.
READ MORE
Nompumemelo, who has three children with Zuma, also claims that she doesn't received any support from him since she was shown the door.
Zuma is said to have 23 children with the youngest being a two-year-old son he has with Nokanyiso Conco, 25, whom he was to marry but the marriage never materialized. Speaking about their breakup, Conco told Sunday Tribune, that she had made peace with the fact that she would raise her son alone.
"Any person with common sense would understand that a man who was a head of state and has such a large family wouldn't have time for things like walking a child to a park, attending doctor's appointments or just to buy ice cream at a mall every day", Conco told the Sunday Tribune.
Now, only two of Zuma's wives are left at Nkandla: Sizakele Khumalo and Gloria Ngema.
Zuma is expected to appear before the court on Tuesday 18 August over the matter.