Esther Muchene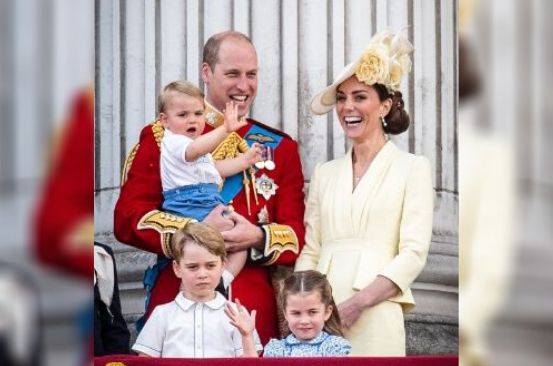 First of all, it's kind of shocking to hear that the one and only Kate Middleton experiences parenting struggles. How? When? Obviously she doesn't have the exact same struggles as we do but I'm here to tell you that she's a mum just like any other.
Kate is a mum of three: Prince George, Princess Charlotte and Prince Louis and although she has a lot of support staff around her to help with the kids, she's opened up on the reality of motherhood even in the royal family. At the end of the day, her royal life is separate from motherhood duties and she's embracing every part of it.
Here's what you can learn from her.
i. There's no such thing as a perfect mum
Many times, she's doubted herself and her parenting skills. This is a phase that most mums go through at one point no matter how famous or rich they are. The royal family is all about perfection and I think that affected her expectations when it came to raising her children. Soon enough, she learned that you can't pressure yourself to be a perfect mom if you want to be a hands-on parent who's active in their child's life. The two just don't mix. If you want to enjoy parenting more, don't expect to be happy all the time. There will be times when it all goes smoothly and times when you just want to crawl in bed and hide.
ii. Team work makes the dream work
Kate has always stressed on the importance of seeking help rather than isolating yourself. Wanting support doesn't mean you're a weak parent at all. You shouldn't be afraid to get in touch with other mums, be it through in support groups or just speaking to your friends who are mums, because it's a crucial step in parenting. Leading from the frontline, the Duchess of Cambridge launched a parental help line where parents can call for emotional support and advice. Parenting can be lonely and depressing at times and you need to get and give support in equal measure.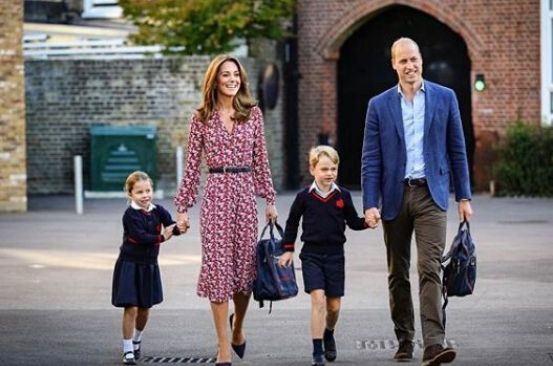 iii. Give yourself room to learn new things
Transitioning from being an independent individual to a mum isn't always a smooth process. No one can fully prepare you for the ups and downs that parenting presents and you have to experience everything firsthand. She appreciates the things she's learned over the years and even admits she'd have done things differently. But, there's always room to learn and you shouldn't expect yourself to be a confident mum overnight.
iv. Your kids need you to take care of yourself
You should prioritize your mental health as a parent. You can't be there for your family if you haven't dealt with your emotional baggage. Motherhood for Kate is a mixture of all sorts of emotions and I'm sure that's the case for every mum. If you feel like you're not okay, you need to step back and focus on yourself for a while. Supporting your kids is important but you have to be there for yourself too.
v. She's had struggles with work-life balance
Her high profile and demanding work life means that she has to travel a lot, attend lots of functions and still balance all that with parenting. At first, Kate admits, she was suffocating from mum guilt especially when her children would notice that she's not around. But now, she has let all that guilt go because she knows she's only human and she can't make her kids happy all the time. She still needs to work and is comfortable with the fact that her children can still thrive as long as they're surrounded by people who love them.
The takeaway? You should focus on spending quality time with your children when you can because that's all that matters.
Basically, Kate encourages all mums to accept themselves. You're doing the best you can for your family and that's perfectly fine.
(Photos: Instagram @kensingtonroyal)