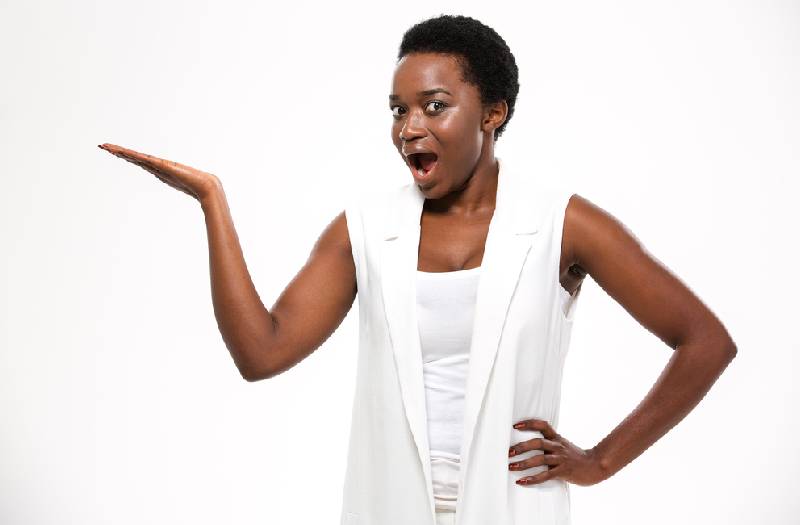 Getting properly dressed and being punctual for a meeting or date can sometimes be messed up by things you wish you knew how to handle or get solutions to faster. As a lady, you can do with all the hacks and styles out there to make your life easier.
Here are six easy hacks you can try to make your life easier:
Wearing panties over leggings
During cold seasons or during those days you decide to put on a really short dress to the office, you can sometimes accompany your outfit with stockings.
However, sometimes putting them on can be hard especially when they are loose and always seem to be moving down when you are walking or seated.
The fastest and cheapest solution is putting on an extra panty over your stockings, it is tighter and it will hold your loose stocking up all day.
To get away with this, ensure your dress or skirt is not too tight as the panty lines will be visible.
You can also go with seamless panties for this hack.
READ MORE
2. Loosening tight shoes with ice
You may own heels or dolls shoes that never quite fit because they are too small. Sometimes you are caught in a dilemma between either giving away tight shoes or waiting to break them in for a few days or more. But the trick never seems to be as efficient.
The easiest way to loosen tight shoes is by using ice. Using plastic bags, fill each with water and insert on each side of your tight shoes.
Put the shoes in your fridge or freezer and allow the water in the plastic bags to freeze overnight. The next morning, you will be able to put on your shoes more comfortably.
3. Removing pills from garments using shaving razors
Sometimes your favourite trousers or coat can graze themselves on certain surfaces and this may leave unwanted pills on the garments. In return your clothes will look old or dirty on those points.
Well not to worry, you can actually use shaving razors to get rid of these pills. Gently stroke your shaving razor over the area with the pills over and over till you see the pills come off.
Remember to be very gently to avoid cutting your clothes.
Ensure to flat iron the area to get rid of the thread residue.
However, this method is not recommended for knitted sweaters. For knits you can use sticky tape to wax off the pills, although this method is tedious and not very efficient.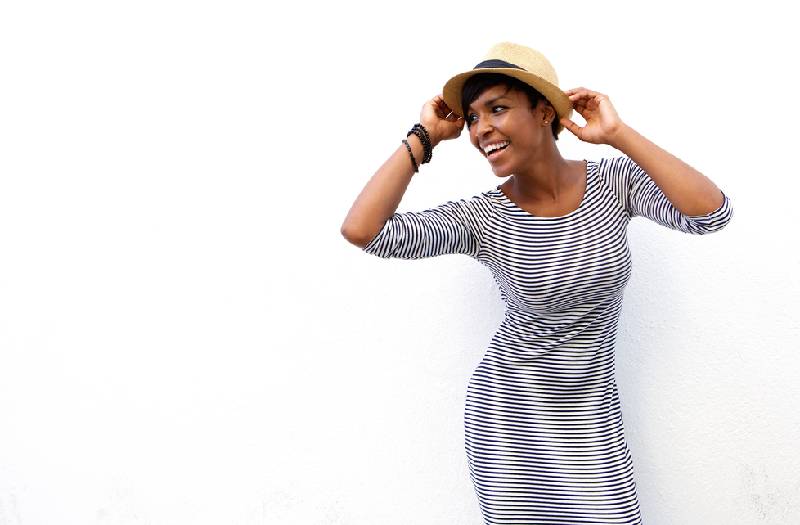 4. Mixing up items in your wardrobe
You don't have to keep up with all the trends in every season to look chic, the easiest way to look stylish on a budget is by mixing things up.
Mix up your basic items and some items that are trending.
For instance, a black coat can match any outfit you desire and to spice it up a little you match it with the latest belts in the market or shoes.
This way your outfits will always look trendy whether bought from thrift shops or it lasted in your closet for years.
For this hack to work, it's important to have a capsule wardrobe where you have a lot of neutral clothes that can match a lot of outfits.
5. Accessorizing your outfits
A simple outfit can look stylish and exquisite by simply paying close attention to the details.
Details here include: a necklace, a scarf, a pair of sunglasses, or even a fancy handbag.
You can avoid basic outfits that have no colour or flavour by always accentuating your outfit with accessories, this way you will always look chic.
Be careful not to mash up all your details, being extra may work in some lucky cases but in most it will make an outfit lose its classy touch.
Match your colours with your accessories and remember you can only accentuate your outfit with two or three details depending on your outfit but not all. Less is more.
6. Always iron your clothes
This is not only for ladies, but for gents too. Your clothes do not necessarily have to have price tags to be expensive.
You may not know it but sometimes you downplay your outfit by leaving the house without ironing your clothes. If you can't afford to take your clothes to the drycleaners, then you definitely have to own an iron box in the house.
This might be an easy hack but most miss it. Always ensure you leave the house with ironed clothes. They go a long way when it comes to grooming.
Plan your outfits early, smell fresh, iron your clothes and go face the world.