Home
/
Girl code: Did we really rest in December?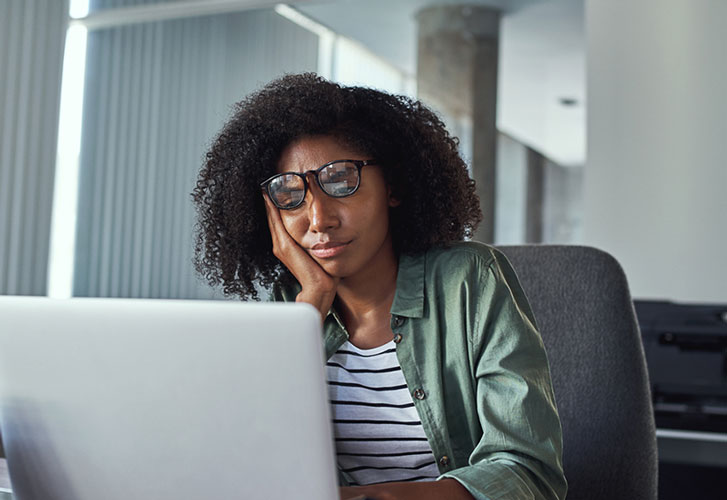 I don't know if I am the only one with this feeling but I feel like I barely rested during the December holidays.
The holidays are meant to give us all a well-deserved break from our daily busy routine but, come January, I always find myself worn out. Most people seem to look at me in disbelief when I struggle to drag myself all over, claiming to need a break.
The truth is, not all of us have the luxury of lying on the beach and sipping cold passion juice as we watch people stroll by. Some of us spend it running up and down, trying to beat a deadline or two or to catch up on responsibilities that we were not able to fulfil in the course of the year.
It almost goes unmentioned that most of us schedule things to be done in December. This, I have learned, is the mistake we make.
This year henceforth, if I didn't do something between January and November, I will not dare fix it in December.
I will not handle any responsibilities in December -- of course apart from sleeping, waking up and feeding on anything and everything.
For those with pre-schoolers like me, that's when you have to move around with your child since no one will be willing to babysit as everyone has their own plans. I'm sure you will agree that running errands with a child is one of the most difficult responsibilities a parent can have. These children cling onto you every single minute. They sometimes even want you to carry them.
It's even worse if you thought that by traveling upcountry with them, you will find some peace of mind as the new sights and experiences will keep them entertained. Perhaps because of the unfamiliar environment, these children will want to play but only with you in sight. You cannot even afford to catch some sleep as they shout, "Mama!" a million times a day, even when they have nothing to say.
This same December holiday, perhaps you planned to visit a friend or two in a different county or you were to run around some office for a signature. Perhaps you needed to buy some materials or you left a project somewhere that needed to be supervised by none other than yourself.
There are equally some important family meetings/functions that you are expected to attend, failure to which you will be branded certain names. These meetings could be one or two held in two different places so there could be some travelling involved. Remember, your child is still tagging along shouting, "Mama!" every three seconds. All this you have to handle in a week or two before you resume your normal duties in January.
By the time January checks in, you are not only financially drained, you are also physically and emotionally burnt out. In fact, some spiritual nourishment would do you good. This is the very time you are expected to report back to the office rejuvenated and ready to face the year.
Then there you go, dragging your horrible self to the office as you struggle to breathe in and out. The only little energy left in you is used to hug your colleagues and whisper, "Happy New Year" as you fake a smile. Then you sit there and start imagining all the judgmental looks you will get if you dare apply for leave the same week.
So you brave the fatigue and carry on but keep whining every other day as you tell all and sundry that you are tired. People then look at you and say, "Tired? In January?" Then you remember that society decided on when and where one should express their fatigue. So you pick yourself up and put on the fake smile to once again push you through the day.
Should husbands be consulted when hiring a househelp?
Related Topics