Home
/
Kiza Restaurant's Chef Eric shares his journey from waiter to head chef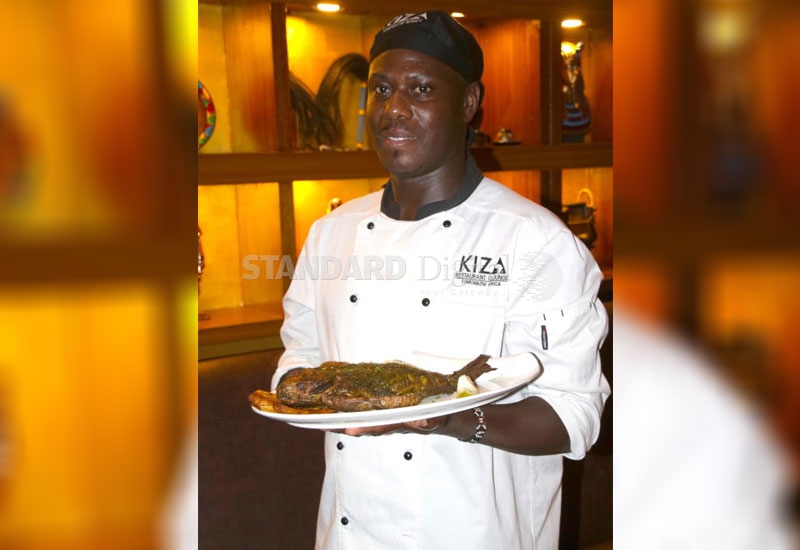 Chef Eric Murabula Odhiambo, the head chef at Kiza Restaurant, has been at it for 11 years. He started from humble beginnings and is now the head chef in one of Nairobi's most loved African-cuisine restaurants.
"I started out as a cook at a restaurant in Nakuru. The head chef then noticed that I had an interest in making African food; he took me under his wing and taught me how to work my magic in the kitchen. After perfecting my skills, I finally took over his position when he left the restaurant," says Chef Eric.
A few years later, he moved to the newly-opened Kiza, working as a waiter. As fate would have it, he got the opportunity to make a popular Nigerian dish, Jollof Rice, for his boss Mr Ali Kiza, and the rest, as they say, is history.
"When I came to Kiza, I was just a waiter. While I was serving food to a family that was having dinner, I heard them complain that the food was not up to par. I did not realize that this was our boss. He, later on, asked for someone who can make a proper dish and I did it. That is how I slowly rose to the head chef position which I hold to date," he explained.
Kiza Restaurant is known to be one of the best places to have African dishes. They also offer private dining for those who opt for a more romantic dinner or lunch date.
Chef Eric shared the recipe for his popular dish, the Princess Kiza, with us.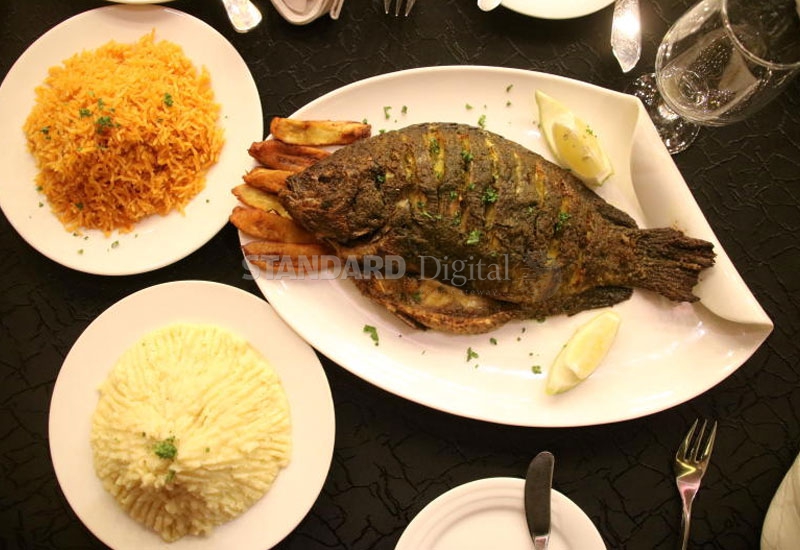 Princess Kiza recipe
Princess Kiza is the most popular dish among their customers because of the infamous Jollof rice that is served with it.
Process:
Fish
1. Marinate your fish (Tilapia) in garlic, chopped basil, turmeric and salt for 15 minutes.
2. Bake the fish in the oven at 180 degrees Celsius for about 20-25 minutes.
3. Serve with red sauce or fire sauce with two sides of your choice.
Jolof rice
1. Heat oil in a cooking pot and add blended onions.
2. Add bay leaves into the cooking pot and cook until golden brown.
3. Add blended red capsicum, muggy (a Nigerian spice) let them cook.
4. Add the rice, stir and cover, cook on very low heat.
5. Let it cook for 45 minutes and serve while still hot.
Related Topics