Nameless celebrates wife Wahu with new song as they mark their 13th anniversary
Readers Lounge By
Esther Muchene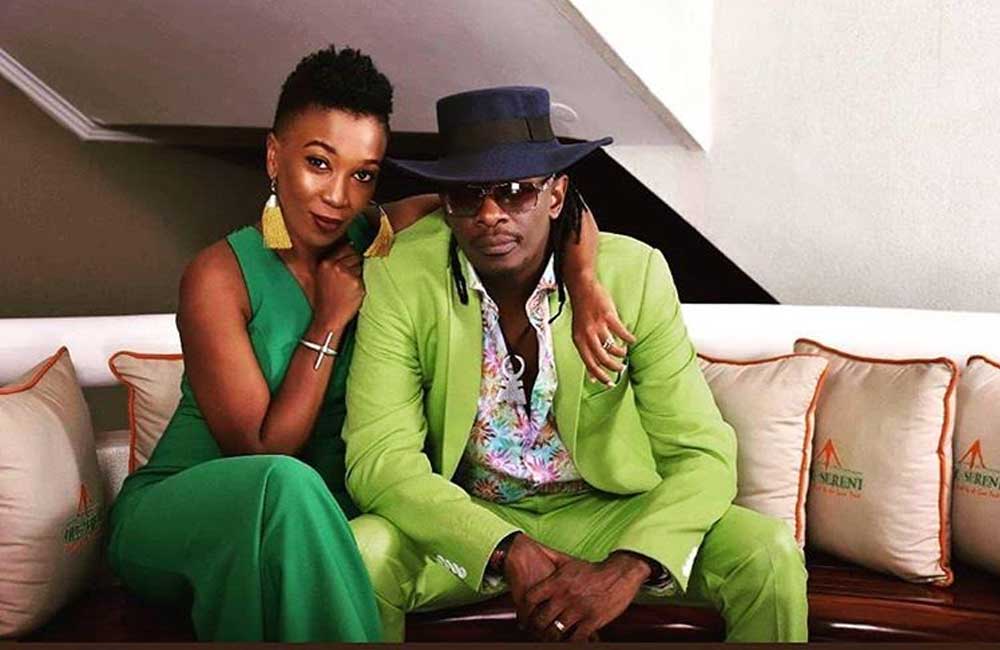 Be warned this may need a tissue.
For years, the celebrity couple have been serving us with some serious marriage goals and we love it.
In the day and age where marriage is frowned upon by the younger generation, Wahu and Nameless continue to prove that two willing people can make it work.
Having dated for eight years before they exchanged vows in September 10th 2005, the couple held a one of a kind wedding and from there it was all the way up.
Having gone through the marital tides, Nameless would not have it any other way or with any other woman.
In a touching post he dedicated a sweet message to his wife declaring his love for her and so long as he's with her, he claims he is good.
"It's been 13 years since this beautiful day, 10th Sept 2005, when I married the love of my life. It's been a TRIIIIPPPP!!! ! We have been through so much together! We've loved passionately, we've fought, we've laughed and cried together, we've won and lost tegether! Yaaani we seen it all. And we still at it. Happy 13th anniversary babe! Love you to the moon and back! I celebrate this anniversary with this song , as a special dedication to my wife and 2 beautiful daughters! Through the ups and downs we've been through, AM GOOD as long as I've got you! #Amgood," he posted.
As if that wasn't enough, he has dropped a new tune dubbed 'Am Good,' where he showers his wife with praise for being a wonderful wife and mother to their children.
The couple are blessed with two children, Tumiso 12 and Nyakio 5.
Check out photos of the lovely couple and family