Njoki Kaigai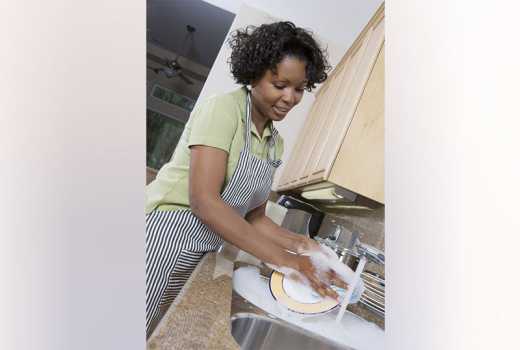 The events of last week are proof that the holiday season is truly behind us. Cabinet reshuffles, increased power bills, rising maize prices and the return of traffic jams are stark reminders that now we start the tough business of getting through 2018.
However, the starkest of reminder has been felt on the domestic level and has been caused by the most unlikely person - Auntie. Auntie is the now commonly used name for employees previously known as house girl, mboch, housies and house manager.
The family unit has changed dramatically – families have become smaller, more nuclear and nowadays both parents go out and work to bring home sufficient bacon to keep the family running. Since couples have to work harder and longer, it is only natural that they outsource the function of home-care. Enter Auntie: the person who steps in to fill the gap created by demands of modernity.
Finding the right Auntie is often a long process fraught with tears, tantrums and drama. There are so many things to look out for and avoid, including habits such as stubbornness, attractiveness that may cause the man of the house to err, kleptomania, child abuse - the list is endless. Happiness in most households is only achieved when the right Auntie is found; one able to organise the house and manage the children so that the overworked parents can bring home the bacon.
For this reason, most employers develop meltdowns every December when Aunties head upcountry to make merry with their folks and friends. You see, over time most employers (especially the women) develop a dislike and aversion to their households, its chores and its duties as they cede all power and control to Auntie.
Most women acknowledge that though they are proficient in putting together killer PowerPoint presentations or in closing the deal, they are completely clueless in managing the feeding habits and homework demands of their tots. Many employers can navigate the daily demands of traffic jams, but they cannot find a pair of lost socks or shoes in their own homes - since all power and dependency rests with Auntie. In fact, it is painful to say this but Auntie is often the real boss in most households today.
READ MORE
Real boss
Many families have developed different ways to cope with this dependency in December. Some resort to dial a delivery, living on fast food because they are clueless on how to make food on the expensive stoves they themselves purchased.
Others run away from their homes, preferring to live in hotels and put up with the monotonous and predictable hotel buffets because they cannot fathom the thought of cleaning after themselves. Others resort to booze to calm their nerves because their usually well-behaved tots become impossible to live with brats in the absence of Auntie.
Many employers will not say it loudly but they usually await the return of Auntie with bated breath as they offer silent prayers that she will not fail to return. They usually count down the hours and minutes, so that they can hand over their houses and their children, and so that they can resume their working and social lives. Many of them want Auntie back so that they are free to visit the salon and have gossip sessions with the girls.
In many instances, the return does not go as planned as various forces get in the way. Let us start with the natural forces of love and lust, which cause many "Aunties" to opt to labour for love not for wages. In December, you also have numerous hostile takeovers where other potential employers lie in wait with promises of better salaries and living conditions.
In some instances, Aunties take advantage of their employer's desperation to make outrageous demands for cash before they can make the return trip.
Then of course you have government declarations such as the recent ban on night travel, causing havoc since most Aunties have been forced to delay their return for a couple of days. The government should apologise to women of this country for causing social chaos and disruption to return of Aunty's plan. A special place in hell is reserved for those Aunties who give no indication that they will not be returning to their place of employment and then go completely incommunicado when the day of return is nigh.
Incidences of "failure to return" cause total mayhem and chaos every start of the year. Many employers find themselves helpless as they seek ways to juggle their jobs with having to go through the unplanned long and painful search for yet another Auntie who will hold the house together for a while or at best till the next December.