Home
/
Friends more likely to kidnap you than gangs
You are more are risk of being kidnapped by a friends and acquaintances than by criminal gangs and militia, a new report has revealed.
According to a Research conducted by the National Crime and Research Centre (NCRC), friends and acquaintances have more information about your strengths, weaknesses and schedule and are more motivated to kidnap you.
In the report dubbed Emerging Crimes: The Case of Kidnappings in Kenya, 80 percent of Kenyans believe that your friends and acquaintances are more likely to kidnap you compared to 72 percent who believe that criminal gangs and militia are more likely to kidnap you. Speaking during the launch of NCRC Principal Research Officer, Mr. Victor Opondo said revenge is the major cause for kidnappings by friends and acquaintances. Surprisingly 62 per cent of the 1326 respondents felt that they were more likely to be kidnapped by people they were romantically involved with.
Would men be able to handle childbirth better than women?
"The motive of some kidnappers perpetuating the crime could be to punish or revenge against victims or their relatives," said Opondo.
The report has also listed family members, relatives and romantic partners as probable perpetrators of kidnappings contrary to societal perceptions.
In an ironical revelation, 39 percent of security agents who are charged with the responsibility of ensuring the security of the citizens are likely to kidnap or conspire with criminals to kidnap you.
"Some security officers are also under the pressure to maintain security. Part of kidnappings is to eliminate those who are a threat to security. At times, they kidnap when they think a victim has useful information, they also collude with kidnappers," reads the report.
The report also posits that people living in Central Kenya are more likely to be kidnapped by friends and acquaintances with the situation being more prevalent in Kirinyaga County, followed by Murang'a and Nyeri.
The research however indicates that your friends could conspire with strangers to kidnap you for fear of being recognized, justifying the findings that kidnappings by strangers are the most prevalent type of kidnapping in the country.
Findings of the study indicated that the main perpetrators of the crime were male youths aged between 18-35 years, who are unemployed or poverty stricken and resort to dubious means of getting easy money.
The states that most kidnappers operate in groups and are largely driven by economic reasons as they seek to get huge ransoms from their victims. The abductors would easily use illegal arms and weapons against their victims. The kidnappers' main targets are members of wealthy families (especially children and women) business people and foreigner tourists who are deemed to have a lot of money.
NCRC Director Mr. Gerald Wandera said most kidnappings happen after 5pm when the children are on their way from school or when business persons have closed work to retuzrn home.
"Most children under 18 are in primary day schools and can easily be monitored by kidnappers and who tend to understand their movements. It is therefore prerequisite for parents to be vigilant and to watch their children keenly," said Mr. Wandera.
Attorney General Githu Muigai said that crime is on the rise in the country with cases of kidnapping rapidly increasing.
He called upon Kenyans to fully embrace crime intelligence while reiterating the need for vigilance by Kenyans in their societies.
"60 percent of crime can be reduced through accurate and timely intelligence, 10 percent through rapid deployment of resources, 10 percent through effective tactics and strategies and10 percent through relentless follow-ups and assessment," said the AG.
NCRC cited lack of adequate resources within the security agencies involved and corruption in fighting the emerging crime.
According to their findings, 66 percent of Kenyans mentioned inadequate resources within the security agencies while 50 percent blamed the upsurge of kidnappings on corruption.
On the other hand, 30 percent of Kenyans drawn from 20 counties blame laxity of the community to volunteer information and and lack of awareness among the people.
Youth unemployment (23%) and inadequate cooperation (24%)among stakeholders was also largely mentioned as the reason for increase in kidnappings in the country.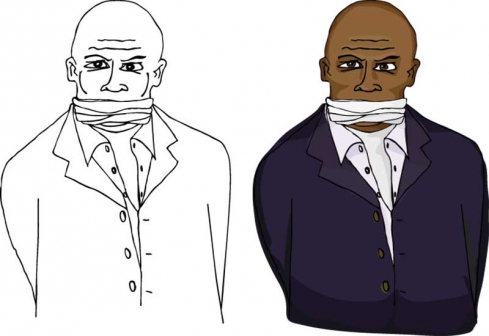 "There is a challenge in that kidnappers contact the families of the victims to pay ransom and out of fear, they go ahead and pay while the police are still investigating the cases. This has the potential to encourage the crime," said Mr. Opondo.
He sated that the existing interventions including; tracing and rescue of victims, arrests of suspects, charging and prosecuting the kidnappers, detection and investigations, repatriations of victims and their families are largely ineffective in addressing kidnappings.
Opondo urged the government to revamp the policies and interventions of addressing the challenge conclusively and promptly.
Related Topics