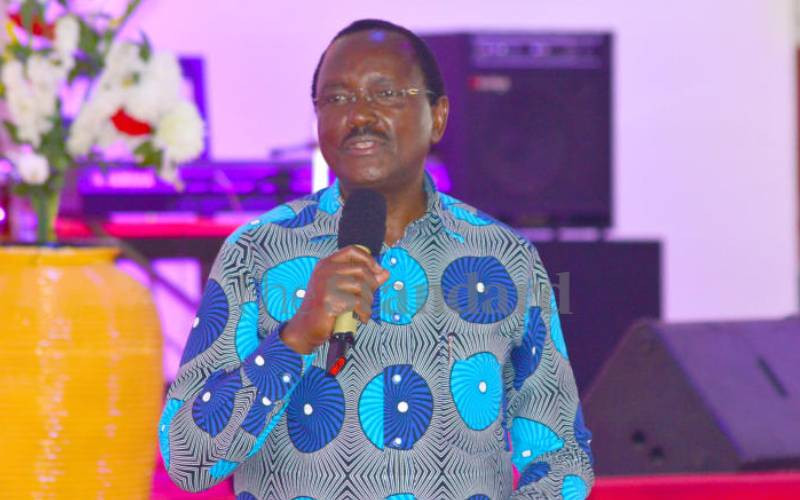 Wiper party leader, Kalonzo Musyoka has issued tough conditions under which he would offer his support and rally the Akamba community in backing President William Ruto's Kenya Kwanza government.
Addressing residents at Kisiiki primary school grounds during the homecoming party of Ndalani Ward MCA, Francis Kitaka at the weekend, Kalonzo said he would support Dr Ruto only for the benefit of development and locals.
Speaking in the Kamba dialect, the Wiper party leader made unsubstantiated claims that Ruto had resorted to buying off some leaders in the opposition in order to drive his government's agenda.
"Ruto has opted to buy off MPs because he has been unable to rule effectively. For us, we are ready where and when applicable to help Ruto if he needs our support for the sake of our people," said Kalonzo.
Kalonzo cited the construction of the proposed Yatta dam, the completion of Thwake multipurpose dam and the proposed High Grand Falls Dam as key projects with a direct bearing on the community's economic potential and whose implementation is utterly dependent on the goodwill of Ruto's administration.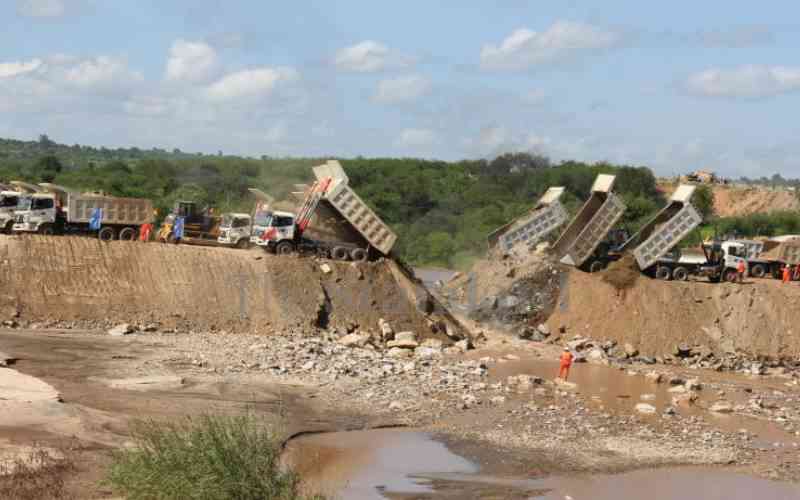 "The proposed Yatta dam should be made a top priority because it will supply water in Matuu in Yatta, all the way to Kitui and parts of Makueni. Then there is the ongoing construction of Thwake dam which Ruto has an obligation to complete. Once complete, the water will be used to irrigate huge tracts of land and service the upcoming Konza Techno City," he said.
He went on, "There is also the High Grand Falls Dam proposed along River Tana and we have said we will work with Ruto's government so that our people can benefit from it through irrigation so that we stop overreliance on rain-fed agriculture," Kalonzo said.
The Wiper party leader ruled out coalescing with Kenya Kwanza administration, saying he will continue to play an objective opposition role in order to check the excesses of the current government.
"Although I am in the opposition, I am a crusader of development and we will continue to execute our role as we wait for God's time," he said.
The former Vice-President said the 47 county governments established under the 2010 constitution had sufficed in the quest for self-governance. "Do not lose hope. Although we are not in the Government, we are in government. The constitution says although Ruto is the President, there are 47 other governments which are distinct and complementary," he stated.
Kalonzo urged the Akamba community to stay united and not lose hope, saying he will be Dr Ruto's main challenger in the 2027 General Election.
"I am urging the Akamba community to stay united there is nothing that prevents me from becoming the President of Kenya come 2027, and Ruto knows that because he has acknowledged I will be his biggest opponent in the next General Election," he said.
The Wiper leader reiterated his decision to sacrifice and support ODM leader Raila Odinga's presidential bid for the third time in a row had granted him automatic approval from the Luo community. "As a result of my sacrifice for Raila, all Luos have vowed they will support me come 2027. Let us hope they will honour their pledge," he said.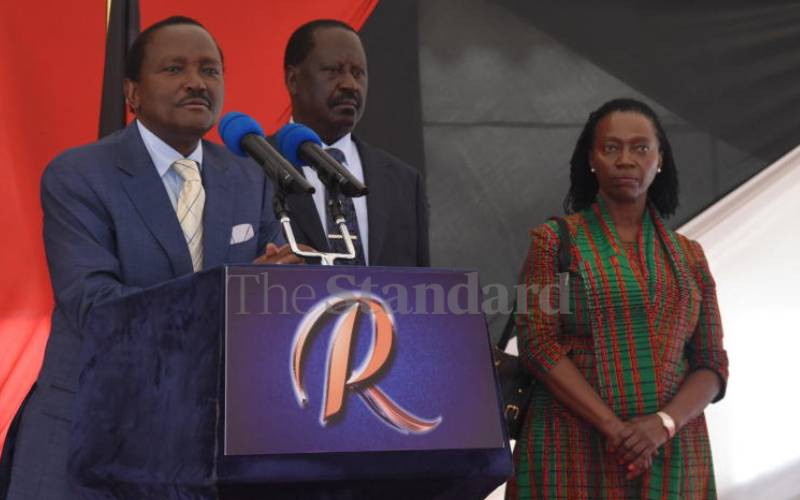 Kalonzo noted that had Azimio One Kenya Alliance ascended to power as anticipated, Kenyan parents would not be struggling with the heavy burden of paying secondary school fees because Raila's government would have implemented the free secondary school programme.
His pronouncements come barely three weeks after former Machakos senator, Johnstone Muthama who is now the chairman of the United Democratic Alliance (UDA) party urged the community to rally behind President Ruto and stop being bungled up in the opposition.
Muthama, who was attending a Sunday service at Africa Brotherhood Church in Bomani, Machakos advised the Akamba community not to fall for false hopes that anyone would unseat Ruto come 2027.
"If Ruto defeated them with all the State apparatus on their side, how on earth will they defeat him in 2027 when he is now the President?" he posed.
Muthama said it was high time the community took a different path and end the cycle of political blunders, which consigned the community in opposition.
Related Topics