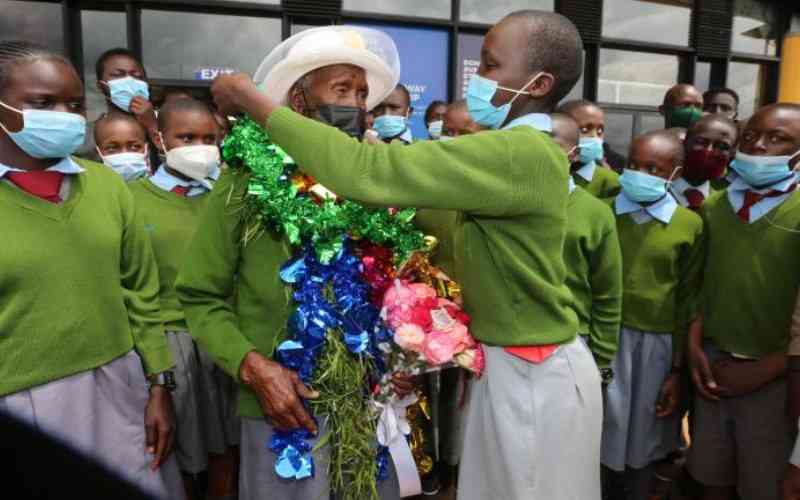 Priscilla Sitienei, one of the world's oldest pupils is dead.
Gogo, as she was popularly referred to, died peacefully at her home on Wednesday, November 16, 2022, hours after seeking treatment at Royal Hospital in Turbo, Uasin Gishu County.
Prior to her demise, she was a pupil at Vision Preparatory School, Ndalat, Nandi County and made history when she starred in a French film 'Gogo Priscilla', an education production aimed at encouraging learners in parts of France to go to school.
Her grandson, Sammy Chepsiror, told the Standard that Gogo was in good health and had been attending classes until she developed a chest complication.
"Gogo has been in good health and attending her classes until three days to her demise when she developed chest pains, which forced her out of school. She had earlier started developing old age-related problems but her situation was not serious.
"The chest pains kept her away from school. She died peacefully in the presence of some family members. We are thankful for the 100 years of her life. She made all of us proud," said Chepsiror.
For many decades, Sitienei helped expectant women as a traditional midwife until when she joined primary school at the age of 90.
In September last year, Gogo went on a 10-day tour of France for the launch of 'Gogo Priscilla', a trip she described as memorable.
"My tour of France was full of opportunities. It was a journey like no other. It was my first time to travel by air and outside the country.
"No words can explain my happiness. The French people are good-hearted. They gave me a warm and heroic welcome. I experienced their love and humility," she said.
During her stay she met French First Lady Brigitte Macron and also visited Kenya's embassy in Paris.
"I met three educated women from Kenya. I never rested for the 10 days in France. Every day was busy. I had several media interviews and many places to visit," she narrated at the time.
Sitienei said she visited some schools and explained the importance of education to the learners.
She was optimistic that she would further her education especially after her eyesight problem was rectified.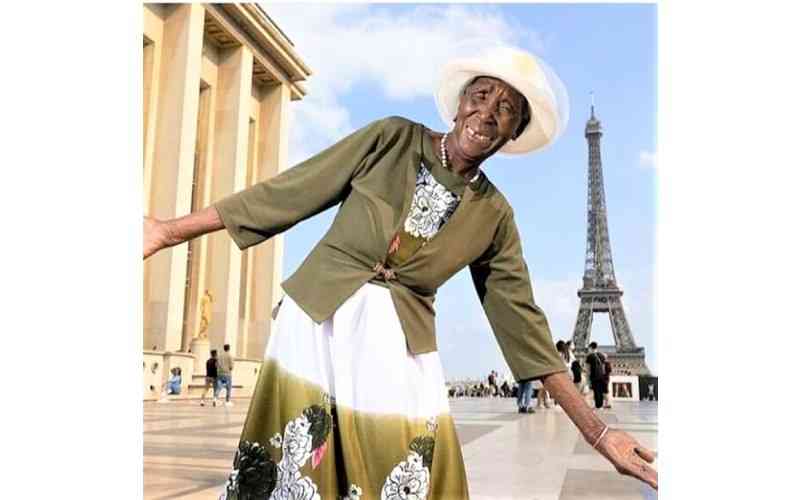 Related Topics