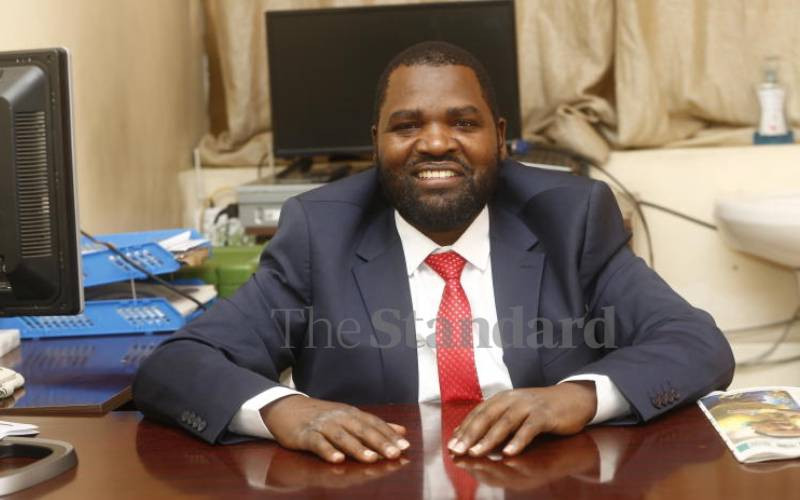 A Nakuru surgeon has moved back to the Employment and Labour Relations Court in Nairobi to challenge the appointments of 51 Principal Secretaries.
This is after they were sworn in on December 2, in a ceremony at State House, presided over by President William Ruto.
In his December 5 petition, Dr Magare Gikenyi, a Consultant Trauma, and General Surgeon sued the Attorney General, the Public Service Commission, and the National Assembly before Justice Nduma Nderi.
Magare is also challenging the appointment of Bernice Silaal as Principal Administrative Secretary and Accounting officer of the National Police Service. He claims the position does not exist in the Constitution.
He wants the court to suspend a gazette notice No 14712 of December 1, purporting to give authority to the said 51 and Silaal.
"The court should bar the PSs and the PAS from continuing to perform the functions assigned until the petition is heard and determined in court," he submits.
Magare urges the court to prohibit the 52 or their agents from acting on the press release that notified the public of their appointment.
"They should provide information on gender, ethnicity, region of appointment and any other relevant materials that led to the nominating the 52," Magare states.
Magare moved back to court even after his petition was dismissed for being premature on November 29 by the same judge.
Nderi then ruled that the petition was filed prematurely. However, he gave the surgeon and the Law Society of Kenya, a chance to challenge the appointment, after vetting and swearing in is done.
Magare claims the appointment was contrary to the Constitution.
Further, he submits that the lists of the PSs do not adhere to the two-third gender rule as more than two-thirds came from one gender.
The case will be mentioned today.
Related Topics