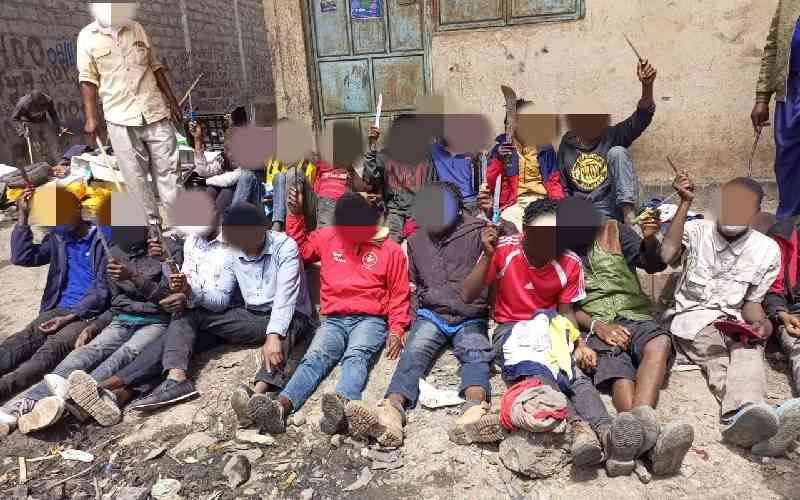 Police in Nairobi have arrested 16 people suspected of mugging residents of Transami Pipeline.
Thirty-seven (37) knives, three pangas, 158 rolls of bhang, six pairs of scissors, a toy pistol, two litres of chang'aa and three mobile phones were reportedly recovered from the suspects on Friday, November 25.
Embakasi Sub-County Police Commander Makau Masai told The Standard that the suspects are aged between 16 and 25 years.
"They will be arraigned on Monday, November 28," said Masai.
The arrests come on the back of a crackdown on muggers in the city and other parts of the country.
A Cabinet meeting chaired by President William Ruto on November 15 resolved to deploy a special police unit to fight petty crimes in the country, especially Nairobi.
The officers are drawn from the Rapid Deployment Unit (RDU) and the General Service Unit (GSU).
Related Topics