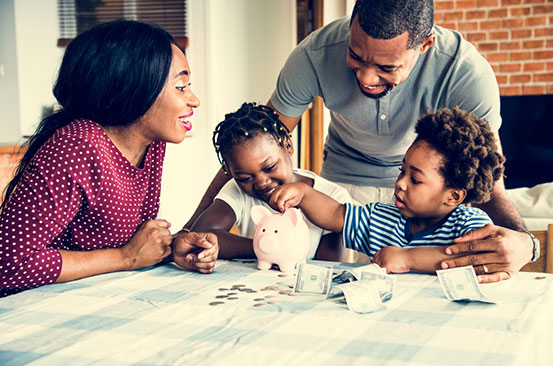 Money is one topic that though ignored plays a vital role in how we live our lives. Learning how to manage money helps us clear and stay out of debt, become financially independent and achieve many of our goals. It stops us from living paycheck to paycheck enabling us to plan for the future.
When it comes to the plans you make for your family, you need to pay particular attention to your family's finances. Below are some areas you can look at if you want to improve your family's finances.
1. Assess your current situation
This is probably the last thing you want to do but it's the most important step in learning to manage your money. Sit down with your partner if you have one, and write down where you are financially. Note down your monthly expenses, how much debt you owe and to whom, your bank balances and your current bank balances. Having all this clearly written down will help you know where you are financially.
2. Set goals
Next, write down what you want to achieve every month and in the next few years. Examples of goals you can set include paying off your debt, saving a certain amount of your paychecks every month, putting away money for retirement and emergencies, etc. When setting financial goals, start with those that are easy to achieve before proceeding to bigger ones. If you start with lofty goals like making bigger purchases such as buying a car or a house, you will get discouraged when you fail to achieve them when you had hoped to.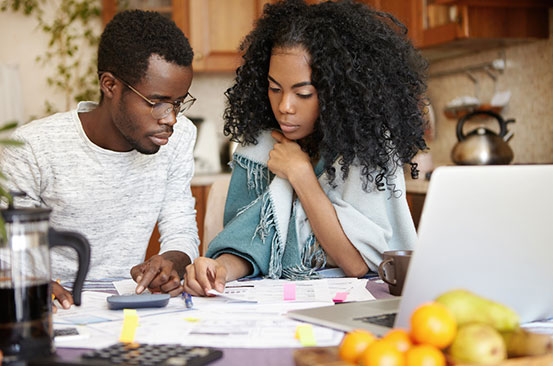 3. Make a budget
READ MORE
A budget, even on a low income, is the key to good financial management. Once you know how much money is coming in, where it goes and the plans you have for the future, sit down and write down amounts to go with those plans. Make sure you can account for every shilling that comes in and goes out of your pocket. If there are expenses that you can eliminate do so. There are a number of bills that you don't need or don't make the most of that are using up money that could be directed elsewhere. Start a savings account and if you feel you won't be disciplined enough to deposit the money there, get a standing order.
4. Earn more money
Depending on how much money you are earning and how you spend it, you might need to consider increasing your income so as to meet your goals. There are different ways of getting a bigger paycheck. You could apply for jobs a level up from where you are now which will gunner you more money. Or you could get a side hustle, perhaps a passion project, from which you can earn more money. As you start bringing in more money, adjust your savings and debt payment plan accordingly. Remember, just because you have money doesn't mean that your lifestyle and therefore expenditure has to increase.
5. Keep a positive attitude
You won't become a financial guru overnight. Like everything else in life, getting financially stable takes time. Read or attend financial management classes to get an idea on how to improve your money skills. Surround yourself with people who motivate you to live a better life financially and overall. Live way below your means. Remember that just because you have the money doesn't mean that you should spend it. Stay motivated and with time you will meet your financial goals.