Home
/
Trendsetters
Cindy Orwa: My love for fashion saw me quit my job to start business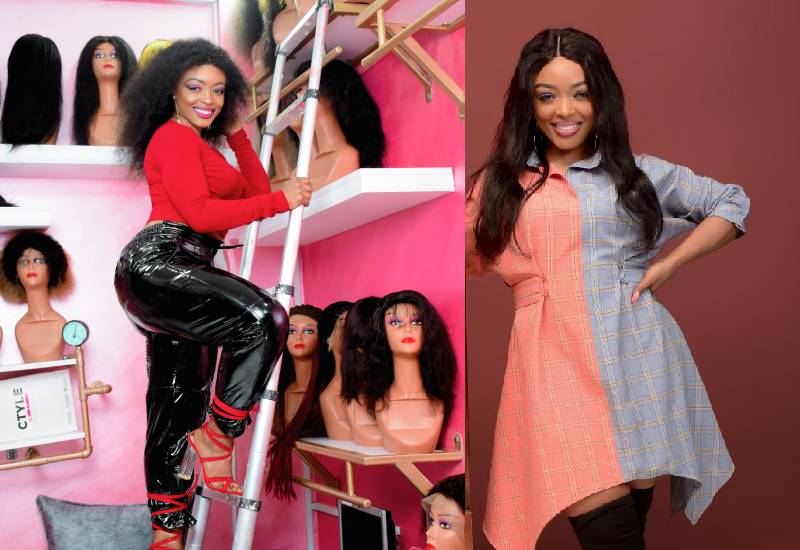 Among the crowds, Cindy Orwa stands out conspicuously. You can call her outstanding.
The 28-year old business-oriented fashionista is an ambitious, self-driven boss lady with a quirky sense of humour who has defied all odds and ditched her promising career for her love of fashion.
When she kick-started her business, Ctyle by Cindy Glam House, profit was not the only thing on her mind. In fact, solving pressing social causes was her main concern; all she wanted to do was to allow women to look good without breaking the bank.
The fourth born in a family of five raised by a single mum says seeing her mother struggle for days on end was one of her motivating factors.
"Growing up, it was clear that it was up to me to build my life as I could see the strain my mum was under to provide for and raise five children on her own. I did a lot of odd jobs while still under age. When I turned 18 an opportunity came to work as a sales agent at a bank as a sales representative. While working as a sales rep, I was saving money to enroll to university."
To supplement her income and fund her university studies, Cindy would use her weekends to purchase handbags, shoes and clothes that she would sell to her colleagues and friends later on. "I slowly realized that it was a business that if paid attention to had the potential to grow into something bigger."
Towards the end of 2014, Cindy decided that it was probably time the rubber met the road. She decided to focus on her dreams. She quit her job, paid off her debts and was left with only Sh50, 000 which, as she says, was her breakthrough to freedom and independence. But sooner rather than later, reality hit hard.
"It was very difficult at first because I had gotten used to a guaranteed source of income while employed, but with business there were days that I would sell nothing. I was forced to skip meals on some days. I also found that I would work very odd hours as I'd be delivering goods even at night."
Her first major milestone came in 2016. She finally set her first physical shop and graduated from College. "Despite going into business I committed to finish my education as I believe education is very important for women. On the other hand, the shop was doing so well, such that I started travelling outside the country to source for clothes hair and shoes.
This was the brainchild behind Cindy starting her own shoe line. "I managed to get a supplier of materials here in Kenya and I manufactured my first line of high heels. This has three designs. The shoes retail at Sh2, 500 a pair.
"It was always a steep hill to climb convincing customers to buy a Kenyan shoe brand but with time I have built a good customer base and actually sold to clients all over the world and it makes me very proud."
First forward to 2018 Cindy noticed the pressure that women had in looking clamorous and rocking the latest yet expensive hairs. "Women were very interested in human hair wigs and bundles but were hindered by the high prices hence the birth of Ctyle by Cindy hair.
"My hairline provides luxury human hair wigs and bundles at budget price. I have managed to price my products fairly by competitively sourcing and always being willing to lower my profit margins," she says.
Cindy opened up that the entrepreneurial journey is not a walk in the park especially when it comes to funding as major financial institutions are always jittery in funding a startup.
The raging pandemic has also been a pain in the butt as it has decapitated customer's buying power. Furthermore heavy taxation also dictates the prices.
For the struggling, budding, entrepreneurs Cindy had a word or two. "Forget small heartbreaks, running a business will give you proper character development. You wake up go make losses and return the next day and make more losses till the day it works out but all you need to do is have the courage to start, do your research and be ready to give all your time to your business."
Related Topics