Home
/
Easy recipe: Prawn curry in coconut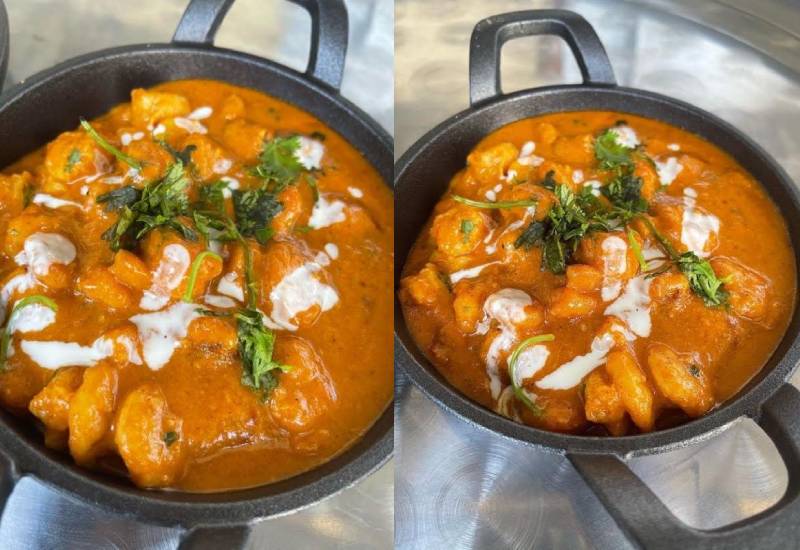 Let us make prawn curry in coconut cream. This tasty dish is easy to make, and you can find the required ingredients at your nearest supermarket.
What you will need:
250g peeled prawns
1 onion, sliced
1 teaspoon garlic ginger paste
Juice of two limes
50g tomato paste
1 fresh tomato, diced
1 tablespoon oil
A handful of coriander, chopped
Half teaspoon cayenne pepper
Half teaspoon turmeric powder
300ml coconut cream
Salt and pepper to taste
What to do:
In a hot non-stick pan pour the oil, and fry the onions until soft. Add the prawns and sauté till they turn orange and begin to curl.
Put in the garlic ginger paste and sauté for about three minutes. Now add the diced tomatoes, cayenne pepper, turmeric, lime juice, salt, and pepper. Continue to sauté. Put in the tomato paste.
Add the coconut cream, and cook for about five minutes or until thick enough and the prawns are coated with sauce.
Remove from the heat and garnish with coriander leaves. Now drizzle some coconut cream for an extra touch of colour on the curry.
Serve hot with rice, ugali or chapati.
Related Topics