Home
/
Parenting
Is your child stressed?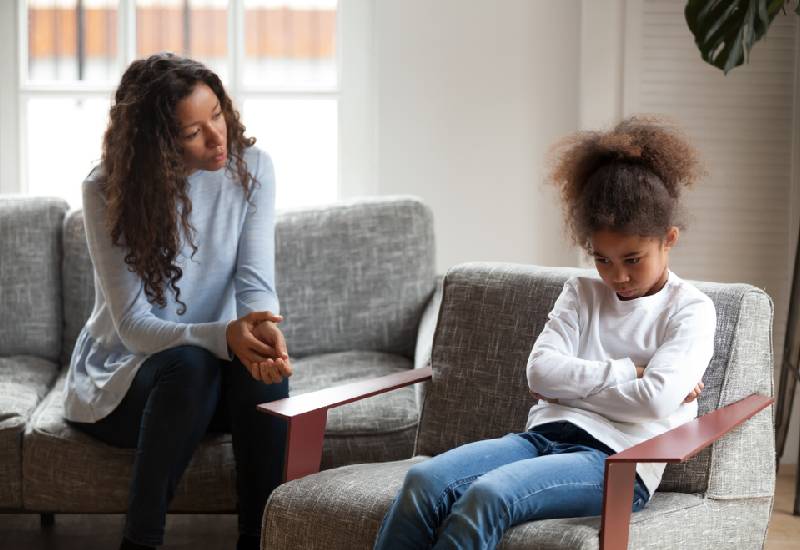 How is it possible for a child to be stressed, you would wonder. After all they don't pay bills or worry about their futures, you do all the work.
Well, children do get stressed more than you can imagine. Unfortunately, in most cases, these changes in behavior are dubbed unnecessary defiance and indiscipline.
And since the outbreak on the pandemic, more and more cases have been reported of children being depressed and with some going as far as committing suicide.
According to the World Health Organization (WHO), mental health conditions account for 16 per cent of the global burden of disease and injury in people aged 10-19 years.
Half of all mental health conditions start by 14 years of age but most cases go undetected and untreated.
Globally, depression is one of the leading causes of illness and disability among adolescents and suicide is the fourth leading cause of death in 15-19-year-olds.
Dr Michael Mbiriri, a child psychologist, says stress and depression amongst children is quite common but most parents fail to notice as they may be going through their own pressing issues.
"This pandemic has been hard on adults and children, with most people losing their jobs and economic recession, most parents will find themselves unknowingly projecting their stresses to the children," Dr Mbiriri explains.
He adds that since the outbreak of the pandemic, there have been rising cases of domestic violence amongst couples. In most of these homes with feuding parents, children are caught in the crossfire and this in turn does a number on their mental state.
"For a child, the environment is everything and other than violence, some have been abused or are still living with their abusers, you never know, and this leaves them demoralised and dejected," he says.
He further laments that other than most of these cases going unnoticed, a lot of parents cannot afford to take their children to therapy.
However, all is not lost. Mbiriri shares some signs and changes parents should watch out for when their children are stressed:
1.Drop in performance
Children can be very predictable sometimes and when they are stressed, it will take a toll on their personal lives and academics. They might start failing in subjects they like or drop hobbies they were dying to be a part of before.
If you notice this, do not be quick to unleash your wrath on them but rather interrogate what the problem could be and get to the bottom of it.
2.Steep change in emotions
This is a sign that might not be easily picked on a first go considering that children display an array of emotions depending on how issues hit them.
In most cases, they will be irritable when they wake up, or want to sleep and throw a tantrum when hungry. Some might cry when it's time to shower which is totally normal. But you might notice them nurturing a new habit, like crying all the time over the slightest of issues and showing increased aggression.
They could be fighting their siblings more and overreacting on simple issues. This can be a sign that your child is stressed. You can pull them aside and talk to them.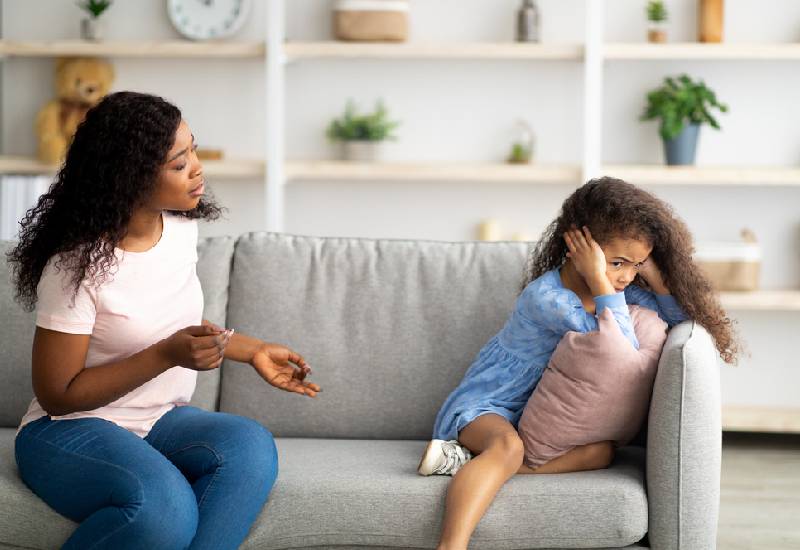 3.They are withdrawn
Children speak one language, and it is easy to guess what makes them happy and what irks them.
As a parent, you should be able to note some behavioral changes in your child. When children are stressed or unhappy, they withdraw from the things they usually enjoy doing.
They will no longer be as excited as they used to be before when you get them their favourite snacks or cook their favourite meals. Some might have a hard time finishing meals or lose their appetite all together.
Others might relapse back into old habits like wetting the bed or develop the desire to clutch onto you like a koala bear.
In this case do not yell at your child or condemn them. When children relapse to old habits and withdraw from their daily lives, it only means something is amiss and they could really do with your attention.
4.Change in sleep patterns
You might notice your child's sleeping habits have changed, for some it may be insomnia while others could have hypersomnia.
Be keen to inquire how they slept or ask why they no longer sleep like they used to. Some children might be experiencing nightmares but are scared to share this with you.
5.Potty changes
While this may not be common amongst adolescents, for children below the ages of 10, this is very probable. Sometimes potty changes may be due to illnesses but when interrogated, it could be stress.
Potty trained children always have an unwritten schedule of when they go to the toilet, and when this routine changes, then you may want to find out what could be wrong.
Remember to also watch out for any headache and stomach complains as well.
6.Trouble completing tasks
Sometimes children do not necessarily show behavioral changes when stressed. Instead, they will have a problem completing and doing tasks they could normally handle before.
You will probably notice your child is slacking when it comes to doing house chores or time to take a shower.
You might be tempted to condemn their behavior, to try and push them to do the right thing, but when they are stressed, it will only make them feel unloved and unwanted.
Children are very sensitive and when they are constantly admonished over issues, they tend to withdraw from you and the society as a whole.
Your child looks up to you, remember to correct them with love. Take time to talk to them, you might actually be surprised some of the things you get to learn about your child.
Dr Mbiriri urges parents not to take these signs for granted or assume the worst in their children and 'reward' them with punishment.
"Therapy should be the first thing on your mind if you notice these drastic changes in your child. However, if you can't afford it, you can create a safe space for your children where they can talk to you freely. It all begins with you," he advises.
Also, don't be quick to admonish new habits, instead ask them (your children) what the problem is and don't stop there, go to school as well and ask their teachers if they have noticed any chances or have any concerns about your children.
Related Topics