Home
/
Living
Janet Mbugua: Your voice matters, use it in any way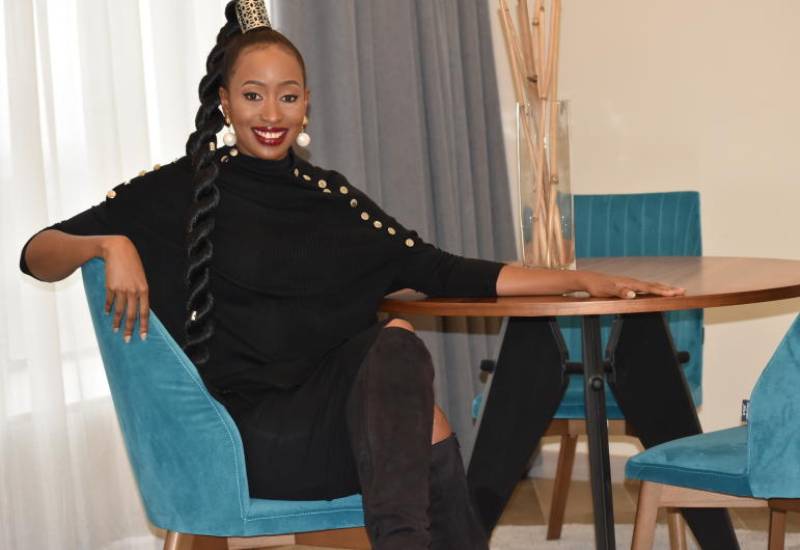 Media personality Janet Mbugua's passion for mentrual health advocacy knows no bounds. She tackles the stigma associated with menstruation through her foundation - Inua Dada - and her book 'My First Time'.
Where she highlights stories and encounters of different people about their first time with menstrual period. She shares on her advocacy work on mentrual health.
How was the transition from being a TV person into advocacy?
It is very difficult to come to terms with getting out of the limelight. Part of being an on air personality is people recognizing you, so when you step back, you really have to be ready.
Questions like, 'will people still remember me?' race through the mind. While still on TV, I was still trying to find my foot in advocacy, by the time I stepped back, I had prepared for about 6 months, informed my family so that they don't get surprised.
I had an endorsement with a brand already. That transition was easy because I left to be who I really am. My purpose kept me up all night, in my own little way, I found the rhythm to engage with people. Advocacy space is not an easy journey.
Social media changed my life. I did a lot of things in my social media because a lot of people are going digital.
What do you miss about being on air?
Some days I do but most of the time I don't really miss it because I trusted the decision I made. I rarely miss the adrenaline of the newsroom and the stories because of how hectic it was.
I would go back at some point but right now with two little kids and the foundation, I think right now I like what I am doing.
Do you think media ladies are judged harshly?
This is a very polarizing conversation, just look at twitter and you'll realize the anger and resentment towards women.
It is sad because a lot of people think women are to be seen and not be heard. We are judged harshly, when I was pregnant with my first son, people condemned me for simply being pregnant and on TV.
Most people think we are just pretty faces with no brains. It is also within the organization that people will start hinting that you should grow in a different direction as you age.
Walk us through your advocacy work.
Inua dada is a Swahili word for uplifting a sister. I picked this name because everyone knows what they want, what they need sometimes is just to be lifted to get there.
Sometimes helping and aiding sounds a little bit condescending. People know what they need and sometimes they have the tools, so all they need is resources and a platform.
Inua Dada provides the resources and platform. We provide information and products on menstrual health and reproductive health especially for teen mothers.
Inua Voices is a youth advocacy program where young people are equipped with tools to speak up because people want to speak up. We equip them with resources to boost confidence and do away with stigma.
We have also launched a campaign called 'Hatutasita'. It simply challenges people to use every platform to spread their message and advocate for their standards.
We also have short term campaigns under 'Better for Kenya 'to advocate for gender equality.
Inua dada, Inua dada voices, better for Kenya and generation equality forum are the spaces I use for advocacy.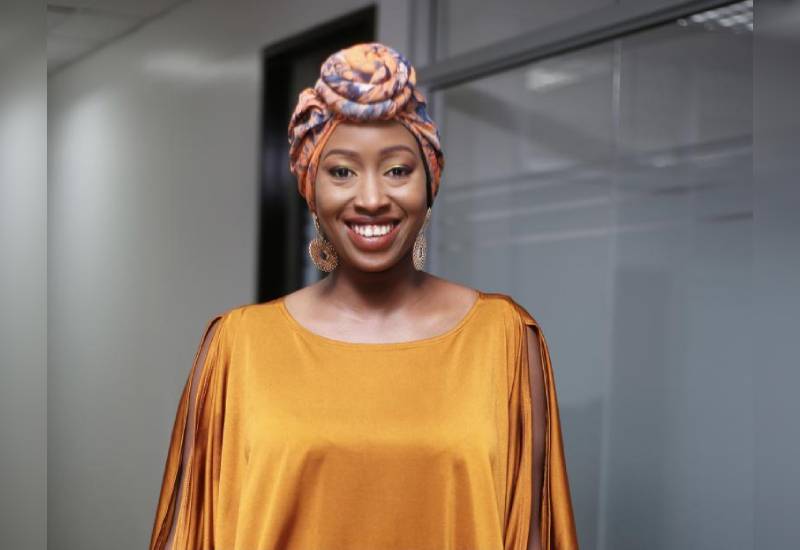 Majority of women do not have access to sanitary towels, what can be done about this?
I feel like menstrual health needs more funding. Menstrual health is one of the most underfunded social injustices in the world.
In comparison to other sectors that get about 500 million, menstrual health gets 10 or five million globally. For me, this is a punch in the stomach because it is like saying my predisposition is not important, but it is important.
We need to push more support from the government, Scotland pushed and pads are now free for every woman in their country.
Should this conversation be all inclusive?
Men are the gatekeepers of the patriarchal society we are in. They are the ones who will tell women you are not clean. They will tell women you are not allowed to come to a place of worship.
I have had male allies in this advocacy and I just realized that men are realizing if their close female allies suffer they will also suffer, and that's why they are joining in this journey.
I think that they should do it because it is the right thing to do as humans and not because their sisters are affected.
My book has so many people; my father, an imam, a pastor, a hip-hop artist, I profile about nine men. We want to hold this conversation with our small boys as well.
My First Time, what inspired you to write this book?
I would go out to the field and schools and people were still scared to talk about it. I wanted to use storytelling as a tool to make this talk and message simple.
I love story telling, so I gathered stories of men and women who look different and come from different backgrounds to show that everyone menstruates.
I included an Imam to understand what their religion says about menstrual health. The First Time was simply telling young girls that periods are not meant to disrupt their lives.
I will be launching volume two of this book soon, it has stories from all over Africa and not just Kenya and others as time goes by.
Do you encounter low moments in your advocacy?
Yes. When you carry the weight of people's stories it can burden you. I was named after my grandmother and the name has some spiritual angle, my mother says that my grandmother carried the burden of others.
My cousins who were also named after my grandmother also share in the same spirit as me. Sometimes I say I would go on vacation and then I wake up thinking about the problems of others.
As a mom, what keeps you grounded?
I am very open with my kids, much as they expect me to leave all the burden outside as I go home, I have taught them the art of asking how my day was.
And I do the same. My children engage me and care about me, like my older son sometimes tells me I am doing my best.
It is important to engage them and be upfront, this way they understand that sometimes people can be sad around you but it doesn't have to affect them.
What are the three things people don't know about you?
I think I like superhero action movies. Recently I have fallen in love with racing tracks and am becoming the tom boy I was.
I was a misfit as a child growing up, for the boys I was too girly and for the girls I was just too weird. I was insecure, but the media helped me a lot in gaining confidence.
I was not comfortable in my own skin. I occasionally stood on the balcony and wait for helicopters to pass. I am a bit of a nerd and I have a twin brother who is a nerd as well.
What would you tell anyone reading this?
Your voice matters because everything that happens everyday affects you more than you know. Your voice matters, use it in any way, the storm is closer than you think.
Your voice matters because people depend on it, so please use it.
Related Topics