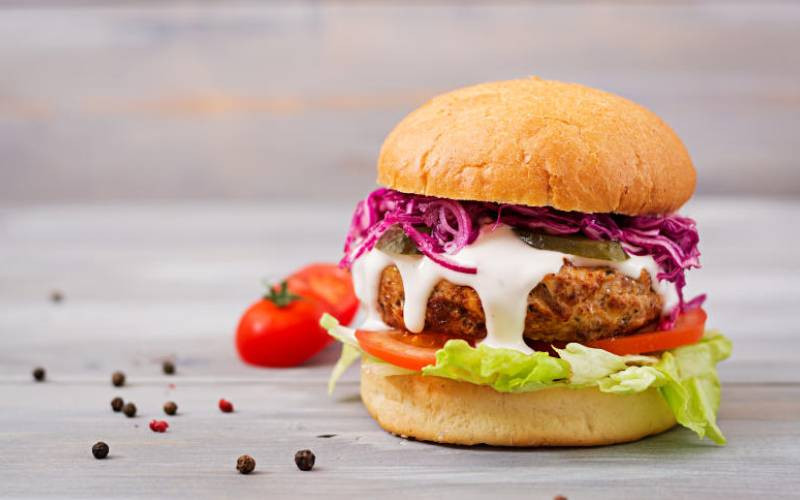 You will need every recipe you can find as the holiday season approaches, and this classic burger recipe should be at the top of your list
Ingredients:
Festive premium burger buns
½ tbsp cooking oil
1 onion, peeled and finely chopped
500g minced meat (I used beef)
1 tbsp mixed dried herbs (I used oregano, thyme, onion & garlic powder)
1 tspn paprika
Salt to taste
1 egg, beaten
4 slices cheese (optional)
Few round lettuce leaves, torn
1 tomato, sliced
ketchup, to serve (optional)
Method:
Add your oil to a pan on medium-high heat. Put in the onion and cook until translucent and starting to turn golden. Set aside.
In a separate bowl, combine the beef mince with the herbs, paprika and egg. (The egg binds the patty).
Add the onions and mix well. Using your hands, shape into four patties. Store in the freezer for about 20 minutes. Freezing prevents the thin patties from cooking through too quickly, ensuring they do not become well-done and rubbery before the crust has time to form.
Salt the patty and cook on a pan for five to six minutes on each side. (Salting your patties just before cooking prevents them from becoming dry, springy and chewy)
While the second side is cooking, lay a slice of cheese on top to melt slightly (if using).
Meanwhile, lightly toast the cut-sides of your buns on the barbecue. You can do this on a pan or grill attachment of a sandwich toaster. (I chose the Festive bun as it is soft, but sturdy enough to hold the burger together so that the juices are not soaking through and dissolving the bun before the burger even hits the table.)
To assemble, fill with the lettuce/cabbage, burgers and tomato slices. Add ketchup, mayonnaise and mustard if you like.
Serve immediately. Enjoy!
Related Topics