Home
/
Fitness
Connection between posture and back pain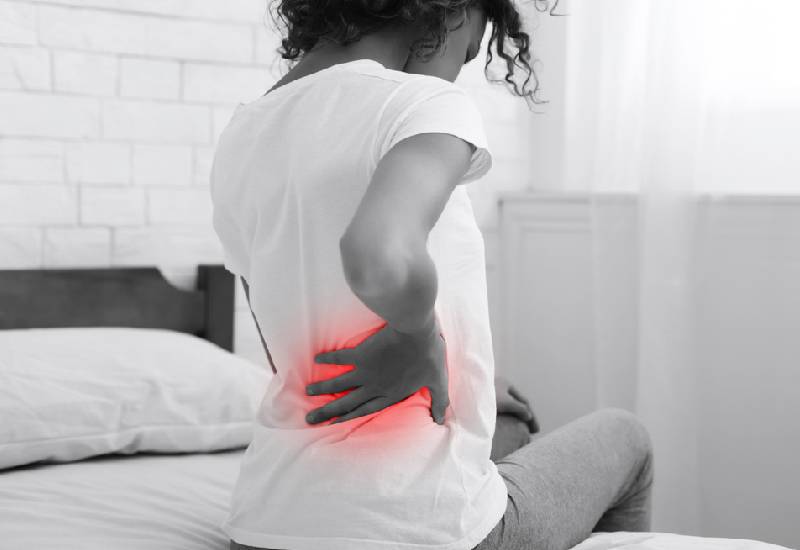 Bad posture isn't just unseemly; it can cause a multitude of health problems such as neck and back pain, headaches and poor balance.
It can also lead to gastro-intestinal issues such as heartburn, indigestion and in extreme cases, constipation and incontinence.
There are also research studies being done on whether poor posture affects mood, sleep patterns and energy levels.
Common causes
While there are hereditary causes of bad posture, most people develop it over time as a result of lifestyle. Some of the common causes are:
Wearing high heels
High heels force your weight to shift to your toes, forcing your lower body to lean forward to ease the pressure on your forefoot and your upper body to lean backwards to maintain your balance.
The higher the heel, the greater the pressure and the more your body needs to adjust.
Motherhood
Many women experience a change in gait and posture that starts during pregnancy and becomes exacerbated by carrying your child on your hip or using front-loading baby carriers.
The effect of the increased weight on the torso or hip over time is often chronic back or hip pain.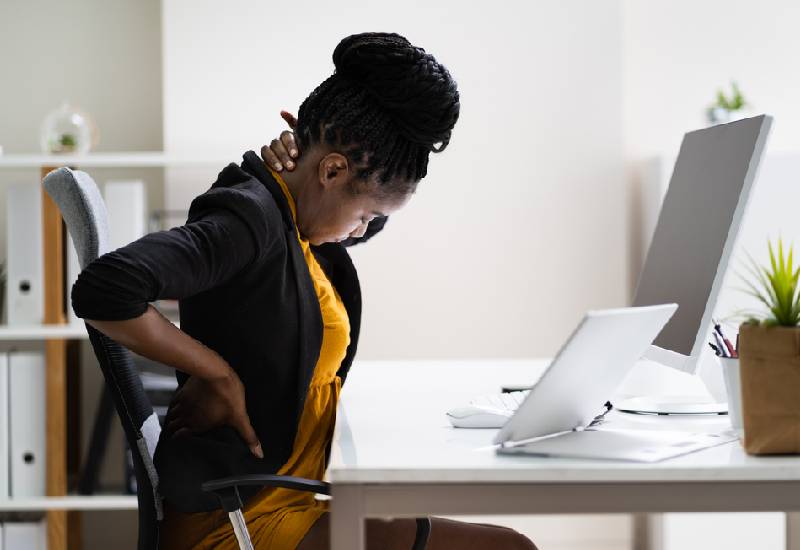 Your gadget habit
The bad posture caused by hunching over your mobile phone, tablet or computer is known as 'tech neck'.
Increased periods spent staring downwards at a screen can cause an increased curvature of your upper spine, leading to neck, shoulder and upper back pain as well as chronic headaches.
Heavy handbags
Carrying a heavy bag for prolonged periods can put a strain on the back but this strain on your posture is even worse when you carry a single-strap bag on the same shoulder day-to-day. The uneven weight can eventually cause a misalignment of the shoulders, and result in the spine and pelvis adjusting their position. This can cause neck and shoulder pain as well as back pain.
Pillows and mattresses
How you sleep is an often-forgotten cause of bad posture.
Your pillow and mattress density play a key role in spinal alignment while you sleep, and since many of us change both infrequently, this can lead to long-term neck and back pain.
Age
Over time, the loss of bone density results in an increasingly stooped posture. Age also slows down your metabolism, leading to weight gain. This extra weight, particularly around your midsection, forces your pelvis forward and puts strain on your lower back.
Exercises that can help
1. Glute bridge
2. Plank
3. Child's pose
Related Topics