Home
/
Fitness
Why women need more, and not less muscle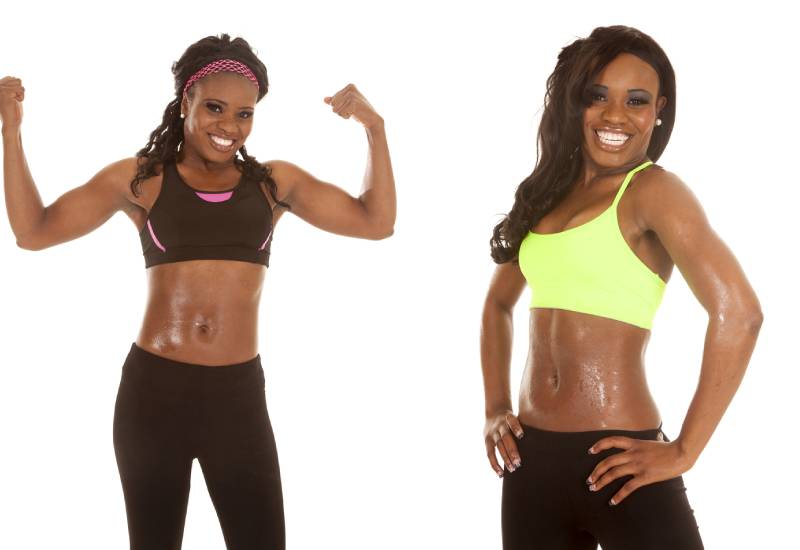 Many women are afraid of developing muscles for fear of being seen as manly. But, fact is, everyone has muscles, some smaller than others, but if you want to maintain your health, you need to maintain and build your body muscle mass.
More muscle also means:
Fat occupies more space so you will look different at the same weight if you carry more fat vs if you have more muscle.
You burn more calories at rest
The less muscle you have, the lower your Base Metabolic Rate (BMR) aka the calories you burn at rest. A reduced BMR is why many dieters find themselves on a vicious cycle of calorie restriction and over exercising followed by weight gain as soon as they start eating normally.
You are stronger and have improved quality of life
The more muscle you build, the better you are able to retain your strength. This means that it gets easier to do simple things like climbing the stairs or carrying groceries.
Body recomposition:
Anything over 30 per cent body fat is considered obese, and for most women, a body fat percentage of about 24 per cent is considered healthy and sustainable.
Body recomposition means reducing the amount of fat on your body while increasing the amount of muscle.
To burn fat, you must eat at a slight calorie deficit, however to build muscle it is ideal to eat at a calorie surplus. So how then is it possible to do both concurrently?
Train with weights. This is the most important thing you can do to change your body composition. Many people do excessive cardio to lose weight but in order to keep your muscle while burning fat, you want to weight train to try and retain as much muscle as possible.
Eat lots of protein. Protein is the building block of our body and a high protein diet helps your body heal and your muscles develop. Aim to eat 2.2g for each kg of your weight. Make sure to include fat and carbs in your meals too.
Eat at or just below maintenance calories. If you reduce your food intake too drastically, you won't effectively counter muscle loss, no matter how hard you train or how well you eat. Try to eat at your maintenance calories level or at a small deficit (5-10%)
Get enough rest: Rest is when your muscles repair themselves so make sure you are getting enough sleep, managing stress and having 1-2 rest days per week.
Unlike quick fix diets, body recomposition takes time, so give yourself at least eight weeks of consistent training and eating well before you begin to see any results. It can take a year to start to get to your ideal lean body mass.
Related Topics