Home
/
Fitness
Six ways to crush it in the gym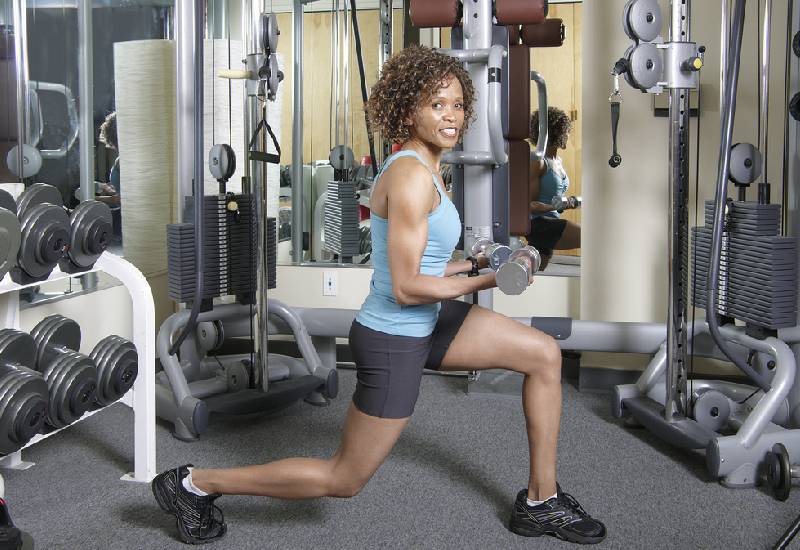 You may be wondering why you have been working out consistently for a while now but you still aren't getting the results you want.
Our bodies are different and respond to exercise differently, however there are a few simple things you can do to improve your results.
Check your diet
Diet is one of the key areas affecting not just your workout but your results as well. If you are eating junk, your body will show the signs as you will retain more fat and water.
Similarly, under-eating or not eating enough of certain nutrients will see you either burn muscle or simply not have enough to energize your workout.
A simple way to understand nutrition is to eat carbs before a workout for energy, protein after a workout for recovery and growth and a moderate amount of healthy fats for joint health.
Tip: Stay hydrated throughout the day and drink extra water during your workout.
Follow a programme
For sustained and noticeable results, follow a workout programme.
Turning up at the gym and winging it will mean you are not keeping track of your workouts and not challenging your body enough.
You want to aim to be consistently improving an aspect of your workout, whether it is weight lifted, number of repetitions, better form or simply to finish a workout more energized.
There are a lot of free workout programmes online or hire a personal trainer to help you put down your goals on paper.
Tip: A good programme will also include a warm up, cool down and stretching or muscle recovery session.
Lift weights
Weight lifting is not just for men and it is not about building big, bulky muscles.
Both men and women need to lift weights to build up muscle strength; strong muscles help you do day to day activities easier, with less stress on your joints and prevent pain.
If you struggle climbing stairs, getting out of chairs or even walking moderate distances, you need to start lifting weights.
Strength training, however, doesn't have to start with weights.
Tip: Bodyweight exercises are excellent for building strength and endurance without bulk and are useful for all fitness and experience levels.
Engage your muscles
Mind-muscle connection is particularly important for isolating, activating and engaging muscles so they can fire up during a workout.
You may be doing hundreds of squats but if your glute muscles are dormant throughout then you won't see the growth you may be looking for.
Tip: Use bands to activate muscles, squeeze your muscles during your workout, slow down your reps or hold a lift so you can feel the muscle working.
Get enough sleep
Sleep is when your body recovers, your muscles repair themselves, your mind grows and you rest.
If you are not getting enough sleep regularly you will not only feel physically and mentally tired going into a workout, it will take you a longer time to recover from your workouts.
This will have long term impact on your energy levels and motivation.
Tip: Set an alarm to make sure you get to bed early enough to have at least six hours sleep a day.
Related Topics