Home
/
Entertainment
From a shy Meru girl to Miss England - Rehema Muthamia's journey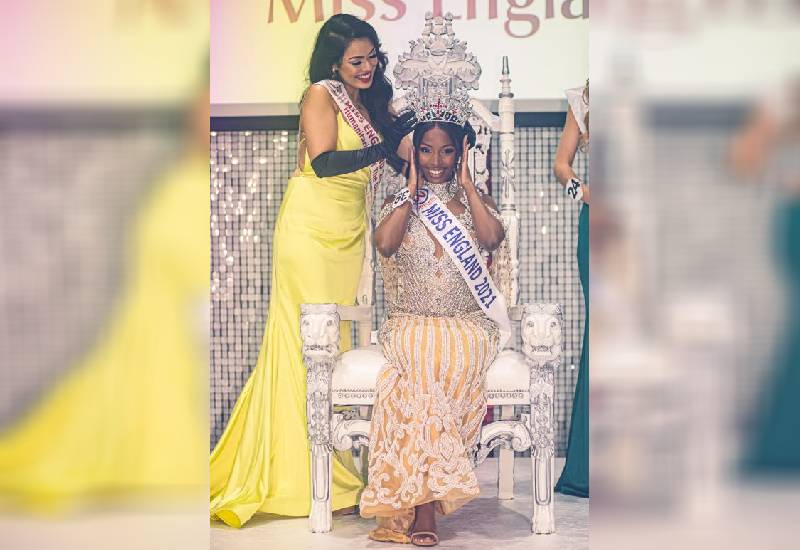 When Miss Kenya Sharon Obara jets out to Puerto Rico for the Miss World contest in December, she will be up against a fellow Kenyan, Rehema Muthamia, who will be representing England.
Rehema won the Miss England 2021 beauty title, earning her a ticket to showcase her beauty in the 70th Miss World contest in Puerto Rico in December.
Speaking to Standard, Rehema was elated after being announced the winner at the event held at the Heart of England Conference Centre in Coventry.
The competition was divided into 11 categories, including sports, ethical fashion and climate change.
Rehema, who works as a health technology consultant in London, emerged top in the 'Miss All African Colours heat' to qualify for the finals.
"I was the only Kenyan in the competition. The other African was a young woman from Nigeria," she said.
"The judges looked for someone that was empathetic, had a passion for charity and helping others, as well as being well spoken and presentable."
Rehema, who did part of her elementary education at St Andrew's Turi in Kenya, said she did not expect to win.
"It was an absolutely incredible feeling. When my name was called as the winner, I was in complete shock. Walking on stage and hearing the room erupt with joy and support was super amazing. I felt so many emotions as I was being crowned."
She said though she appeared composed on the outside, "I was trying so hard to hold back tears of joy!"
She will represent England at the Puerto Rico event on December 16.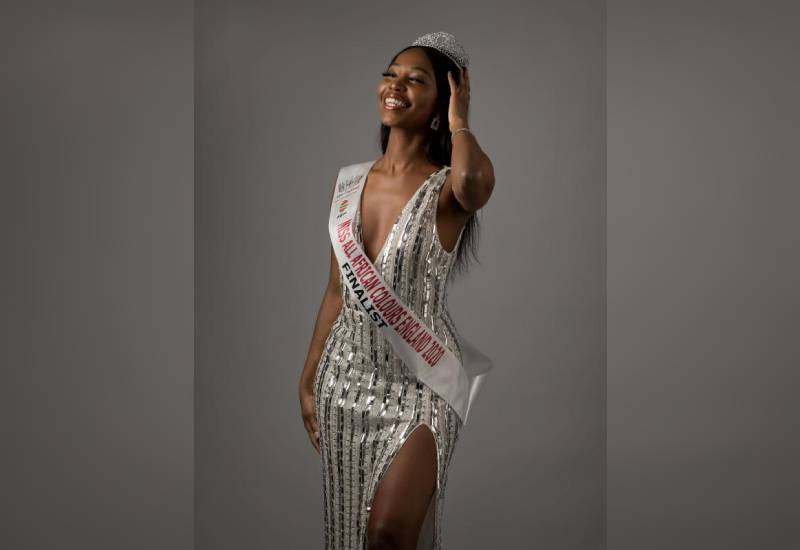 Rehema said her relatives living in the UK and Kenya were happy that she won.
"My family resides in Meru. My family members in Kenya were so proud of me when they received news of me winning the title of Miss England. I had many messages of support and well wishes for the Miss World final," she revealed.
"Miss England contest is the first ever pageant that I have participated in, although I always had an interest in beauty pageants from a young age. I still can't believe that this is the first pageant that I've competed in and I won," she said.
During her reign as Miss England, she will be working with various charities as an ambassador to raise awareness and fight against domestic abuse of women and their children.
She said she is looking forward to visiting Kenya, where she has not been for a decade.
"I am a British citizen. I used to go back and forth between England and Kenya while I was studying at a boarding school in Kenya, but I am yet to visit Kenya. I will definitely visit Kenya very soon!"
She enjoys travelling.
"I have travelled to almost 20 countries. I love to cook and bake. I enjoy dancing, specifically salsa and bachata dance. I have been dancing for four years. I also began doing yoga and meditation during the pandemic lockdown."
Related Topics