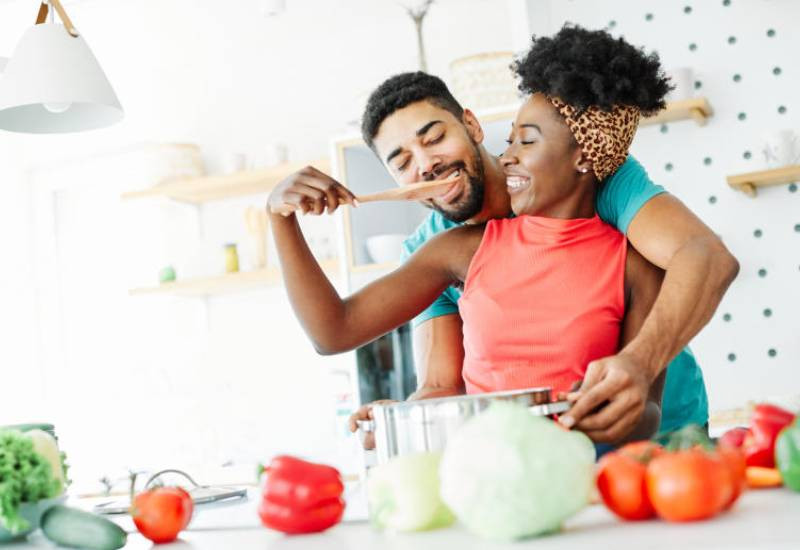 Hi Chris,
I am planning a special meal for my boyfriend for our first anniversary, and as I have been looking for ideas for the menu, I keep reading about foods that are supposed to improve our sex lives.
And there seems to be a huge list of them! But are they real? Is there such a thing as an aphrodisiac? It seems too good to be true!
Sexy Meal
Chris says,
Hi Sexy Meal!
The list of traditional aphrodisiacs is huge, and some of them do help. They are all a lot of fun, and worth including in a sexy meal.
Just their reputation alone helps, of course. For centuries, folk tales have said that eating raw oysters stimulates desire. The slippery texture and taste is sensual anyway, and if something feels good, chances are your senses will be aroused and one thing will lead to another.
But do they do anything to your body? Well, oysters, mussels, scallops and clams contain two rare amino acids that stimulate the production of sex hormones. So they are aphrodisiacs, and because cooking destroys those amino acids, they do have to be eaten raw. There are YouTube videos to show you how.
Walnuts and pine nuts have been used in love potions around the Mediterranean for thousands of years. As have cola nuts in Madagascar and ginkgo nuts in China. The smell of almonds is said to arouse passion in women, who unfortunately also often say they prefer chocolate to having sex!
Chocolate has long been associated with romance, and it does contain the 'infatuation hormone' phenylethylamine, though there is no evidence that any of it gets to our brain. It feels lovely in the mouth though, and that is probably where it got its reputation.
Many other foods contain hormones. Celery's rich in androsterone, and fennel, used as an aphrodisiac since Egyptian times, and contain oestrogens.
Other foods are sexy because they have suggestive shapes. Like asparagus and bananas. Strawberries invite fondling, and breaking open a fig and eating it with your fingers in front of your lover is wildly sexy.
The musky scent of the truffle is said to sensitise the skin, and the scent of vanilla to increase lust. So try adding a vanilla pod to champagne.
And anyway, anything that makes life more fun has to be a good idea. So plan your sexy meal to include almonds, suggestively shaped fruit and maybe even asparagus - even if you do not think you will like them.
And smile inside as you look at them. You will probably never be able to look at a fig the same way again!
All the best,
Chris
Related Topics