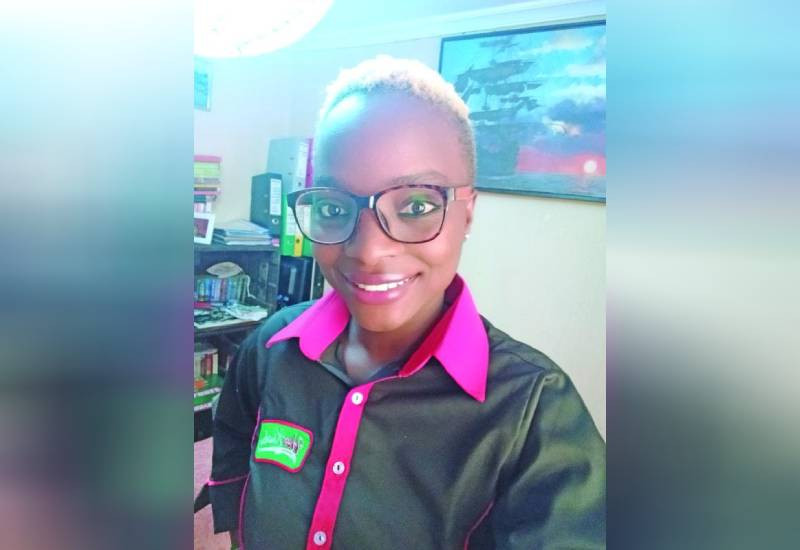 When 33-year-old Winnie Angaya quit her job at a bank six years ago, she had her eyes set on starting her own business. At the time, however, she had no idea how difficult it would be to start.
An actuarial science graduate from Jomo Kenyatta University of Agriculture and Technology, she had grown tired of employment and craved a bigger challenge: she wanted to start a fashion line.
Having tried a fashion business that failed, she got a call from a friend who had resigned from her job at the same time as Winnie. Her friend had a business idea: there was good money to be made in buying and selling tomatoes, and all they had to do was identify a good market for their product.
They bought their first batch of tomatoes and onions in Kagio market in Kirinyaga County and started selling them on the Eastern Bypass. They also had an outlet in Kitengela. But the business was not meant to be and soon it collapsed as her friend went back to employment and Winnie, who relied on her friend's car for transportation, eventually could not meet her customers' demands.
"To fight the horrible feeling that comes with failure, I started cooking. I love cooking. I have been cooking since I was eight years old," Winnie says.
"One day in October 2016, I made a pasta sauce with onions, tomatoes and basic spices. As I sat eating it, an idea hit me: why not make more of the sauce, package it and then sell it?"
Winnie had only Sh1,000 at the time. She went to shops in downtown Nairobi and bought 40 plastic containers to use for packaging, which set her back Sh800.
She then went to the market and bought tomatoes and onions worth Sh150 and set about making her first jars of pasta sauce, which she sold to former colleagues at Sh350 a jar.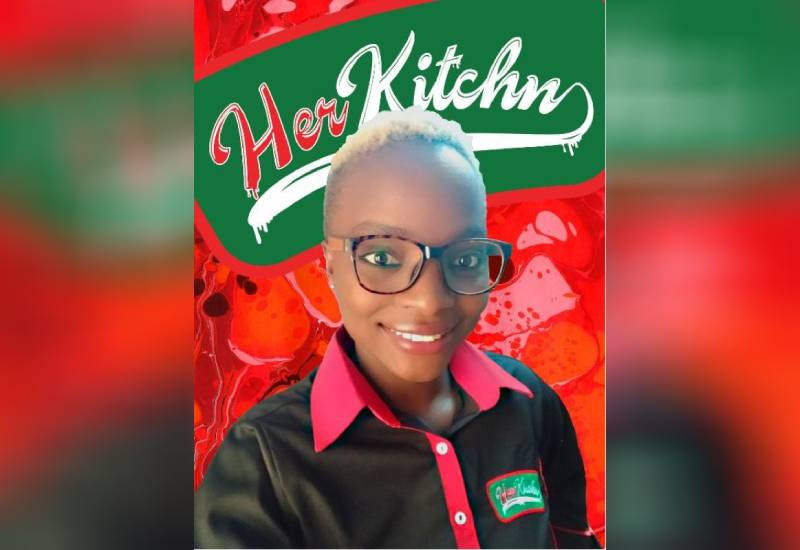 She continued reinvesting the money she was making to process more sauces which she sold to her network.
In early 2017, she was advised to visit Kenya Industrial Research and Development Institute (KIRDI) where she would be trained on stabilising the products to reach a wider market.
"At KIRDI, I learnt how to process sauces and package them more professionally and efficiently," says Winnie.
The products have a shelf-life of 12 months when unopened, and six months once they are opened and refrigerated.
Winnie registered Her Kitchn as a private company in February 2017. She also registered for the certification marks with the Kenya Bureau of Standards.
She did not take the business to retail until April 2019 when she was listed as a supplier at Chandarana Supermarkets across the country. Since then, Her Kitchn has been listed in Naivas and Quickmat supermarkets.
They are also stocked at other stores like Springvalley Supermarket, Karen Provision Stores, Gilani and Hurligham Butcheries, Marketways Supermarket and Midway Butchery in Valley Arcade, Shamba Cafe in Loresho as well as Rainbow Groceries in Springvalley.
Her Kitchn has a pickup store at Imenti House in Nairobi CBD and they also engage in online delivery.
A big milestone for the company came early last year when the company was able to set up a kitchen for its production processes from sales revenue.
Her Kitchn became an ISO-certified company on May 5, 2022: ISO 14001:2015 - EMS.
Related Topics