Home
/
Beauty
Six beauty products for new mums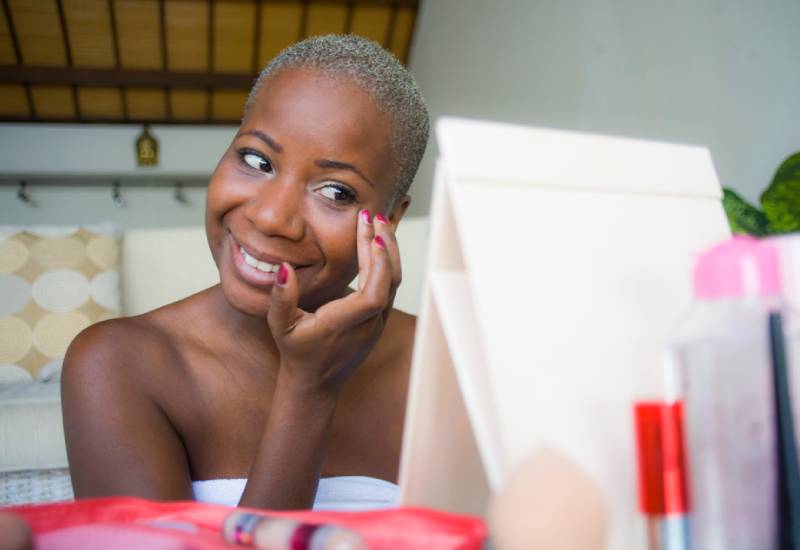 You don't have to wait for birthdays or Mother's Day to give the special women in your life something nice.
For the new busy mum who constantly thinks of baby clothes, toys and formula, showing them some extra love will go a long way in reminding her that she is well appreciated.
I mean, with postpartum hormones, hair loss and toss in the lack of sleep, it leads to a very haggard looking mother whose self-care routine has been thrown in shambles.
To help you bounce back to your old self, certain products will go a long way and help ease you into the new reality. Below are some of the beauty products worth gifting yourself or a new mum:
Lip balm
Many mums will experience dehydration if they don't keep their liquid intake up due to breastfeeding. It's as if moisture is sucked right out of your body and this includes your lips.
To ensure your lips are well hydrated and super soft for those kisses you will be giving the new baby, a natural nourishing lip balm that tastes and smells delicious is the way to go.
Concealer
Due to the many sleepless nights from baby cries and fatigue, under eye circles and bags are something you may have to get somewhat used to.
While there is very little you can do, there is one secret weapon that may turn everything around especially on those days you need to step out.
A creamy chemical free concealer should be your first option to conceal the dark eyes and puffiness.
Deodorant
Smelling of baby milk and sweat is simply disgusting and a turn off especially to those around you. After a quick shower, apply an aluminum free deo free of harmful chemicals to leave you smelling clean and fresh.
Considering how intense post-partum sweat can get, look for a product that meets your needs. You need to smell good for your baby who will be snuggled up in your arms for months on end.
Silk head scarf
To reduce hair breakage after child birth which is almost inevitable, avoid anything that may exacerbate breakage.
If you're not careful you may be left with patches and extensive hair loss as your strands begin to shed off.
During this period, you want to avoid hairstyles that pull and tag your hair and instead keep your hair clean and well moisturized neatly tucked away under a silk scarf or bonnet.
Eye mask
Your eyes will be the biggest give away and therefore you need every beauty weapon you can get your hands on.
No matter how tired and drained you are, always ensure you apply some eye cream or mask before bedtime.
For extra relief and a cooling effect, put it in the fridge for a few minutes before application.
Shower cream
A hydrating shower cream is what a new mum who has limited time on her hands needs when taking a bath. Not only does it wash off easily but it does the job quickly and leaves the skin well moisturized.
Related Topics