Home
/
My Man
Bad bachelor: Weekend with Gina, Ina, Gin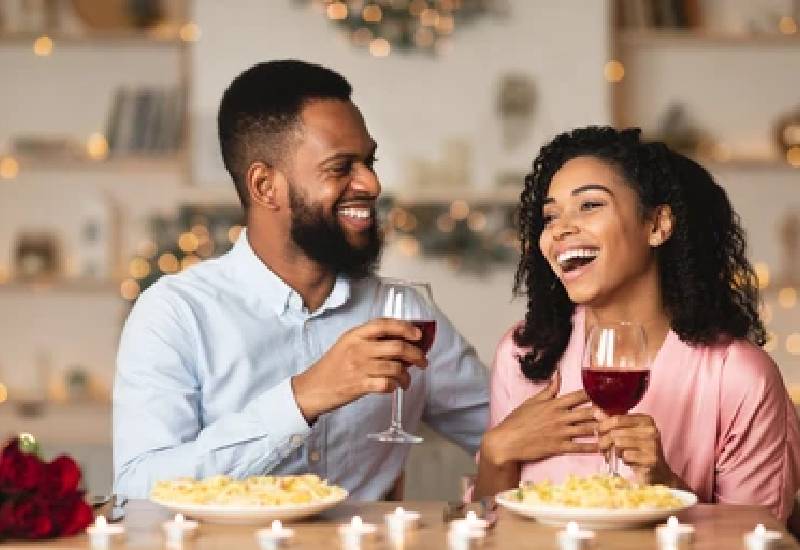 Since the start of the year, there's a pretty, petite and quiet intern working with me. Her name is Gina Gacheri. And she is only 23, with the face of an angel. Sad, because we both work for a she-devil called Cynthia Worm of 'Worm Advertising Agency.'
'You will work from the office on Mondays, Wednesdays and Fridays,' she said in a memo. 'Now that the corona vaccine is round the corner.' Then added with her macabre sense of humour.
'If you die, you die!'
If she was in her native America, would she dare crack such 'jokes' for fear of getting sued?
So the Friday before Valentine's, a few minutes to 7pm, I find Gina looking sad.
'What's wrong, Gina girl?'
'My jinaaa, Mr Amacho, is actually Ina,' she said, turning her small face towards my player's visage. 'And I am feeling blue because my Campus boyfee broke up with me in Dec. It's my first time without a 'Vale' in four years.'
On a total whim, because I avoid taking my 'Bad Bachelor' act to the office, I find myself saying: 'How about I take you to Lake Naivasha kesho for the day?' Like a sympathy trip. Which is how me and my Blue Subaru find ourselves in Komarock at about noon.
I pick Gina at some obscure corner. She says she lives with her parents, and has lied she has gone to kesha. 'Kwani you're saved?'
'Only when I'm Ina,' Gina says. 'But this weekend, I am going to be Gin.'
Whatever that means, I think. But stop my Soob at a wines-and-spirits where Gina buys half bottle of gin, one litre Sprite and a tumbler. She also gets me three cans of Tusker beer.
'My treat,' she says.
'Maybe later Gina,' I say. 'I don't drink and drive.'
'Since I'm not driving, dear, I will drink,' she says. 'And, Art, my name is now Gin.'
'I thought you are Ina, Gina,' I say.
'Yesterday, weekdays, I am the quiet angelic Ina. Weekends, I'm wild. Gin!'
I figure out that in this bi-polar world of Gacheri's, Gina ni jina tuu ya ID (na polis OB).
En route to Naivasha, Gina proceeds to hammer that gin, then when we stop for a 'bathroom break,' pees in the bushes beside the road while screeching 'whooooshhh' as she kojoas.
I'm even more pissed off at dinner in the nice boutique hotel where I have booked us for the day. Not only does she insist on coming down for dinner in tight inappropriate booty shorts that hang her small cheeks out (she told me to 'go wait at the table for a pleasant surprise ...'),she pushes her cutlery aside and shrieks drunkenly, startling couples at other tables.
'Hizi mabati za machakula ni za wazungu. Mwafrika ni kukula na mkono, kuku kwa komundus!'
The laughter that erupts embarrasses me very much.
Later that night, when it is time for the Bad Bachelor to get his dues, I flip her around. Her 'Gin' face is a turn off.
She has a large tattoo on her back. Because she is light, the inscription here is very clear.
'I LIKE MIKE.'
She says without turning, like she's used the line many times: 'Usijali juu ya hio tattoo. Mike is that 'ex' I was dating. In fact it used to read 'I LOVE MIKE,' but I managed to get it changed, or edited by the tattooist. Coz you can't remove it.'
She sounds more apologetic than sad about this.
'No worries,' I quip. 'I LOVE Art!'
Related Topics