Home
/
Achieving Woman
Kamala Harris to play key role in Biden administration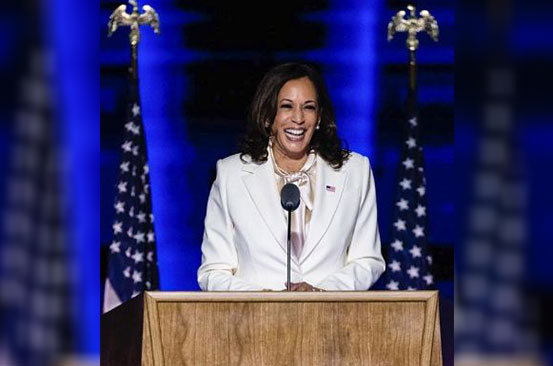 Kamala Harris will play a central role in the Joe Biden administration. According to her chief spokeswoman, Symone Sanders, Harris' role for the next four years hasn't been defined yet but it is expected that she will have a hand in all of Biden's agenda.
Harris and Biden, who will be sworn into office later today, have four pillars they plan to focus on once they take office. These are the economy, Covid-19 and addressing racial injustice and climate change.
"There are pieces that Biden may specifically ask her to champion," Sanders told the Associated Press, "but outside of that she is at the table for everything, involved in everything, and giving input and feedback and being a supportive partner to him on all pieces."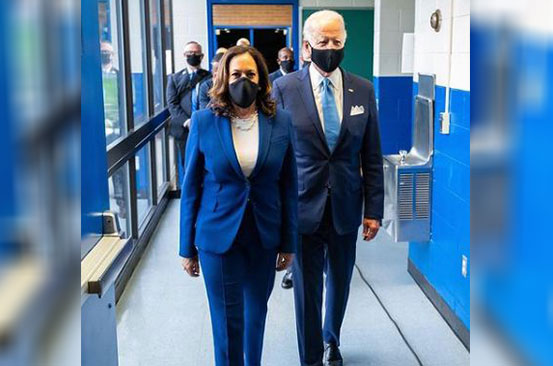 Harris and Biden have worked closely together from when they were campaigning to making big decisions since they won the election. She helped with, among others, the Covid-19 relief bill and selecting members of the cabinet.
Although this is all new for Harris, she hasn't let her lack of experience keep her from getting her voice heard.
"She's no shrinking violet," said California Representative Barbara Lee. "If she believes that one decision should be made versus another she's gonna weigh in and give her thoughts and opinions."
Add to that, the president-elect has made it clear that he values her opinion. He has been known to turn to her during meetings to ask for her perspective on a matter and wants her to be "last voice in the room".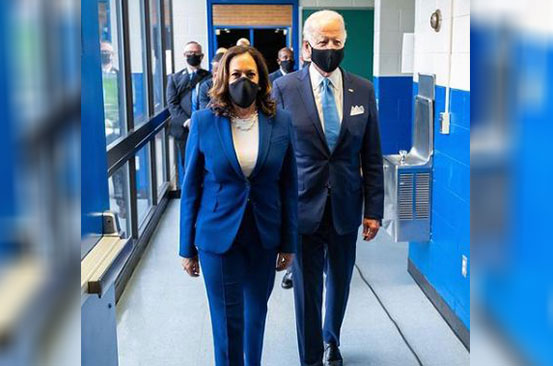 Aside from the challenges the new administration will face in their first year in office, Harris will face her own set of unique challenges.
As the first woman, first Black person and first person of South Asian descent to sit on the vice-presidential seat, many will look to her to ensure the rights of these people are upheld and that Americans of similar descent support her work.
Even so, with her background as well as previous work as a civil rights activist, she is in a privileged position to bring about change to America as well as confront any challenges that she might face while in office.
"The fact that Kamala Harris is a Black woman, is a woman of Indian ancestry, is a woman, automatically makes her different from every other vice president this country has ever seen," said Leah Daughtry, former chief of staff at the Democratic National Committee.
"That combination of experiences brings a set of values and lived experiences into a room where they have not previously existed. And that can only be good for this American democracy."
Related Topics